Beauty of Water
Curriculum:
Beauty of Water is an organization with non-profit status that generates collaborative art experiences on the theme of appreciation for water in communities around the world, and creates documentation to share with the more of the public.
Among other modalities Beauty of Water activates itself through, we offer a free downloadable curriculum for a learning series that any group may use as-is or adapt as needed. We welcome your comments, suggestions, and stories.
Exhibits:
Photo documentation for several of our projects is available in slideshows. Here are some samples.
Beauty of Water is dedicated to expanding human appreciation for water through our artistic collaborations. We aim to stimulate positive shifts in the human relationship with water and inspire greater caretaking for water all around the planet.
Beauty of Water collaborates with individuals and organizations to co-create our programs. Please contact us to start a conversation. We look forward to connecting with you.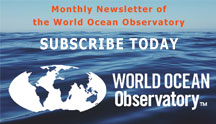 WORLD OCEAN EXPLORER 2020
With a game capable of reaching a global audience, WORLD OCEAN EXPLORER can expand interest in ocean issues and habitats, and excite students about the infinite possibilities associated with ocean exploration. LEARN MORE.