Circle of Blue | Fresh Water News
Circle of Blue is the international network of leading journalists, scientists and communications design experts that reports and presents the information necessary to respond to the global freshwater crisis. It is a nonprofit affiliate of the internationally recognized water, climate and policy think tank, the Pacific Institute.
Circle of Blue publishes WaterNews, the daily go-to source for global water news and data. It is also the co-founder of the global initiative, Designing Water's Future, which emerged from a World Economic Forum session led by Circle of Blue and Collins: Transformative Design.
Circle of Blue practices non-advocacy journalism and science, striving to report issues to the highest standards of journalistic and scientific ethics. It subscribes to the Society of Professional Journalists Code of Ethics.
Water
With intersections across all sectors — from infectious disease to climate — water is the axis issue. Solving water problems has profound impacts on a majority of the planet's most urgent challenges.
process
Process
Circle of Blue makes the complexities of the global freshwater crisis relevant and personal. Circle of Blue reports and collects information and data, and presents it in coherent, accessible and connected forms. Circle of Blue provides a highly visible forum for response, and through communications design, extends awareness into action. In most cases, the solutions to solve the global freshwater crisis exist. What's lacking is the awareness and will to respond.
Circle of Blue approaches the freshwater crisis with three coordinated, interrelated components: front-line journalism, existing and new science and data, and innovative communications design. Circle of Blue's reporting captures the heart through exceptional fact-based storytelling, making water issues personal and relevant while providing a hub for data visualization, aggregation, and integration. Circle of Blue applies the best tools of the 21st century to help provide the knowledge that people need to make informed decisions.
waternews
WaterNews
WaterNews is the daily extension of Circle of Blue's long-form journalistic and scientific coverage of the global freshwater crisis. WaterNews encompasses a wide range of multimedia information — from the complex to the quirky — frontline reporting that's engaging, valuable, timely and relevant. Circle of Blue strives to identify and describe the dimensions of the global freshwater crisis in ways not imagined only a few years ago.
Circle of Blue fields the only journalism and science teams today that are exclusively devoted to investigating important field data, reporting relevant news, and monitoring trends — all in the interest of revealing what drives and informs public opinion about water. Information motivates human responses and is essential in describing the "what" of the freshwater crisis as well as driving the "how" of solving it.
Global Ocean Commission
Global Ocean Commission:
A Rescue Package for the Ocean
CLICK HERE to read more about the GOC and the final ocean report entitled, "From Decline to Recovery: A Rescue Package for the Global Ocean"
Ocean Health Index
A feature which highlights, by country, the goals and components of the Ocean Health Index, measuring and scoring ocean health from 0-100.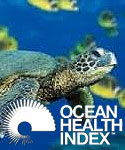 Country of the Week:
Bonaire
Goal of the Week:
Coastal Protection
Preserving Habitats That Safeguard Shores
Global Rank: 32
Score: 94
How Does Your Country's Score Compare?
Did You Know?
The goal of coastal projection measures the condition and extent of habitats that protect the coasts against storm waves and flooding. Storm protection by coastal habitats is worth billions of dollars each year. (source: OHI)
WoRMS! World Register of Marine Species
WoRMS! is a weekly feature built to showcase some unique species in the World Register of Marine Species online database, marine species discovered and described each year.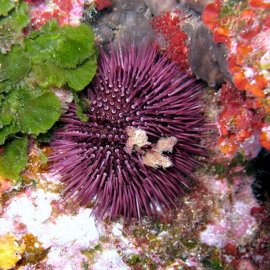 Paracentrotus lividus (sea urchins)
Classification: Echinodermata, Echinozoa, Leske, Euechinoidea, Carinacea, Echinacea, Camarodonta, Ehinidea, Parechinidae, Paracentrotus Geographic Distribution: Coastal...