NOAA, the United States National Oceanic and Atmospheric Administration, is the largest maritime research organization in the world. Its responsibilities include weather forecasting, ocean research, satellite observations, fisheries, climate, environmental studies, coastal services, charting and navigation.
Using the most advanced technologies - from spacecraft to ocean monitoring devices to underwater vehicles - NOAA is an astonishing repository of data, direct observation, and scientific knowledge. NOAAs activities inevitably connect and support the work of other research organizations, public and private, in the United States and around the world as both symbol and reality of the global integration of marine systems.


NOAA Ocean Explorer is an educational Internet offering for all who wish to learn about, discover, and virtually explore the ocean realm. It provides public access to current information on a series of NOAA scientific and educational explorations and activities in the marine environment. The site provides a platform to follow explorations in near real-time, learn about exploration technologies, observe remote marine flora and fauna in the colorful multimedia gallery, read about NOAA's 200-year history of ocean exploration, and discover additional NOAA resources in a virtual library.
The site offers several categories of content. In Explorations, visitors can follow a series of featured NOAA ocean expeditions that will describe a rich array of exploration activities. Projects provides information on related exploration activities and events. The Education section provides direct access to standards-based lesson plans and professional development opportunities for educators. About Ocean Explorer provides a description of the Web site. The site is built with contributions from a broad range of authors, including marine scientists, resource managers, educators, students, historians, artists, musicians, creative writers, policymakers, and others.
This NOAA site highlights the diverse marine life of America's ocean and Great Lakes, providing photos, streaming video and important biological information for more than 100 marine species from each of the marine sanctuaries in the United States.
The NODC is a national repository and dissemination facility for global oceanographic data which acquires and preserves a historical record of the Earth's changing environment to be used for operational applications and ocean climate research.
Global Ocean Commission
Global Ocean Commission:
A Rescue Package for the Ocean
CLICK HERE to read more about the GOC and the final ocean report entitled, "From Decline to Recovery: A Rescue Package for the Global Ocean"
Ocean Health Index
A feature which highlights, by country, the goals and components of the Ocean Health Index, measuring and scoring ocean health from 0-100.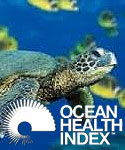 Country of the Week:
Bonaire
Goal of the Week:
Coastal Protection
Preserving Habitats That Safeguard Shores
Global Rank: 32
Score: 94
How Does Your Country's Score Compare?
Did You Know?
The goal of coastal projection measures the condition and extent of habitats that protect the coasts against storm waves and flooding. Storm protection by coastal habitats is worth billions of dollars each year. (source: OHI)
WoRMS! World Register of Marine Species
WoRMS! is a weekly feature built to showcase some unique species in the World Register of Marine Species online database, marine species discovered and described each year.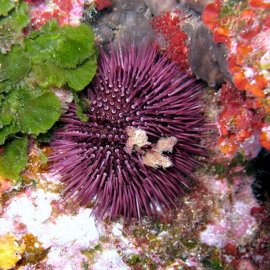 Paracentrotus lividus (sea urchins)
Classification: Echinodermata, Echinozoa, Leske, Euechinoidea, Carinacea, Echinacea, Camarodonta, Ehinidea, Parechinidae, Paracentrotus Geographic Distribution: Coastal...