_____________________
Over the past few decades, the earth has experienced an increase in average temperature. While scientists and others debate the cause or whether or not this is a natural or man-made phenomenon, there are nonetheless serious evident consequences that must be understood and addressed. Nowhere is the situation more evident than in the Arctic and Antarctic ice caps where glacial melt, resultant habitat modification, and other consequences are being explored by scientists and research organizations and studied by international policy-makers concerned about the implications of these changes for the future.
Global Ocean Commission
Global Ocean Commission:
A Rescue Package for the Ocean
CLICK HERE to read more about the GOC and the final ocean report entitled, "From Decline to Recovery: A Rescue Package for the Global Ocean"
Ocean Health Index
A feature which highlights, by country, the goals and components of the Ocean Health Index, measuring and scoring ocean health from 0-100.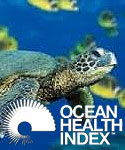 Country of the Week:
Bonaire
Goal of the Week:
Coastal Protection
Preserving Habitats That Safeguard Shores
Global Rank: 32
Score: 94
How Does Your Country's Score Compare?
Did You Know?
The goal of coastal projection measures the condition and extent of habitats that protect the coasts against storm waves and flooding. Storm protection by coastal habitats is worth billions of dollars each year. (source: OHI)
WoRMS! World Register of Marine Species
WoRMS! is a new weekly feature built to showcase some newly discovered species by the World Register of Marine Species.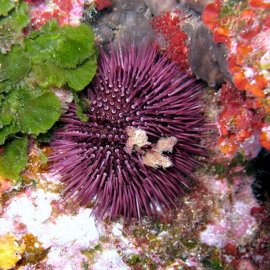 Paracentrotus lividus (sea urchins)
Classification: Echinodermata, Echinozoa, Leske, Euechinoidea, Carinacea, Echinacea, Camarodonta, Ehinidea, Parechinidae, Paracentrotus Geographic Distribution: Coastal...