World Ocean Video
Welcome to WORLD OCEAN VIDEO - web-ready lectures and documentaries chosen as key amplifiers of relevant ocean issues.
Each of these inspiring individuals, programs and organizations provide varied and comprehensive demonstrations of exemplary contributions to ocean knowledge and advocacy.

Senator Sheldon Whitehouse, (D) Rhode Island

Nancy Rabalais,
Marine Ecologist

Kerstin Forsberg

Ocean Frontiers

Roz Savage

Cobi Emery

Pick Up 3 - A short film about ocean and beach pollution. The young film maker comes up with a solution and how you can help.

Kyle Thiermann

TEDxSF: AN EVENING ON THE OCEANS

From "A Very Special Evening on the Oceans" held in April of 2012. The evening featured TEDx talks by writers, scientists, researchers, chefs and aquapreneurs, all discussing the issues of the sea.

| | | |
| --- | --- | --- |
| | Andy Sharpless, Oceana | |
| | Edward T. Lu, Astronaut | |

Casson Trenor

Mike Sutton

Kate Orff

Kristina Gjerde

Sylvia Earle

Carl Safina

Dianna Cohen

Camille Seamen

Enric Sala

David de Rothschild

CNN Video

Paul Young

For the Sea
Productions

Peter Neill

NRDC/W2O

Woods Hole Oceanographic Inst.

The Great Whale Conservancy

David Arthur B.

Ocean Content's Channel

James Cameron

PARTNER VIDEO SITE RECOMMENDATIONS

Climate Central

Explore.org

Live Nature Cams, including their latest: puffins on Seal Island, Maine

Aksik

Surfing for Change

Jon Bowermaster

National Ocean Service

Climate Reality Project

OTHER INTERESTING VIDEO RECOMMENDATIONS

Songs of the Sea
Menhaden fishermen, the Northern Neck Chanty Singers, perform traditional songs of the fishing industry of Chesapeake Bay

Thought Bubble
Global Ocean Commission
Global Ocean Commission:
A Rescue Package for the Ocean
CLICK HERE to read more about the GOC and the final ocean report entitled, "From Decline to Recovery: A Rescue Package for the Global Ocean"
Ocean Health Index
A feature which highlights, by country, the goals and components of the Ocean Health Index, measuring and scoring ocean health from 0-100.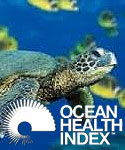 Country of the Week:
Bonaire
Goal of the Week:
Coastal Protection
Preserving Habitats That Safeguard Shores
Global Rank: 32
Score: 94
How Does Your Country's Score Compare?
Did You Know?
The goal of coastal projection measures the condition and extent of habitats that protect the coasts against storm waves and flooding. Storm protection by coastal habitats is worth billions of dollars each year. (source: OHI)
WoRMS! World Register of Marine Species
WoRMS! is a weekly feature built to showcase some unique species in the World Register of Marine Species online database, marine species discovered and described each year.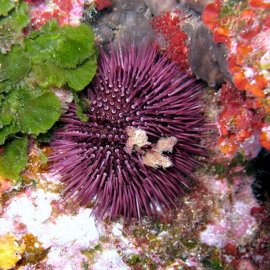 Paracentrotus lividus (sea urchins)
Classification: Echinodermata, Echinozoa, Leske, Euechinoidea, Carinacea, Echinacea, Camarodonta, Ehinidea, Parechinidae, Paracentrotus Geographic Distribution: Coastal...