THE MANTA NETWORK
Street Address:
326 Pacheco Ave., Suite 200
Internet URL:
http://www.Save-the-Mantas.org
Web Programs:
Global community of supporters.
The Manta Network is the only 501(c)(3) non-profit organization solely dedicated to the protection and conservation of manta and mobula rays worldwide. Our mission is to create a knowledge base to educate fishing and tourism industries, government organizations, conservation groups and the public on the importance of protecting and conserving this important species
Ocean Health Index
A weekly feature to highlight, by country, the goals and components of the Ocean Health Index which measures and scores ocean health from 0-100.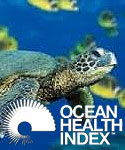 Country of the Week:
Oman
Goal of the Week:
Food Provision
Harvesting Seafood Sustainability
Global Rank: 55
Score: 33
How Does Your Country's Score Compare?
Did You Know?
This goal measures the amount of seafood captured or raised in a sustainable way.
Seafood helps more than half the world's population meet their need for protein. (source: OHI)