176: The Ocean Commons
In Colonial times, the commons was a central portion of land set aside and shared by all for agriculture, animals, and general well-being. Today, the ocean is the greatest commons of all, as more than 90% of its volume lies outside of national interest. The most important geopolitical question we now face is, "How do we govern and manage the ocean outside national jurisdiction to use it responsibly, sustain its value, and assure its potential forever for the benefit of all mankind?" In this episode of World Ocean Radio, host Peter Neill will discuss the obstacles to greater progress in caring for and protecting our ocean and will assert that we have the knowledge, principles and organizations in place to make a powerful difference in our ability to address the deteriorating condition of the ocean commons.
Image Credit: Daily Galaxy
References from this episode:
< "The Tragedy of the Commons" by Garrett Hardin
< Rio+20 | United Nations Conference on Sustainable Development
< UN General Assembly | About
< UN Intergovernmental Oceanographic Commission | UNESCO
< UN Food & Agriculture Organization
< International Maritime Organization
< International Seabed Authority
< Convention on Biological Diversity
< The Antarctic Treaty
< United Nations Oceans & Law of the Sea
_____________________________________________________________________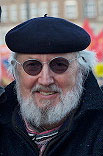 Peter Neill, Director of the W2O and host of World Ocean Radio, provides coverage of a broad spectrum of ocean issues from science and education to advocacy and exemplary projects. World Ocean Radio, a project of the World Ocean Observatory, is a weekly series of five-minute audio essays available for syndicated use at no cost by community radio stations worldwide.
Global Ocean Commission
Global Ocean Commission:
A Rescue Package for the Ocean
CLICK HERE to read more about the GOC and the final ocean report entitled, "From Decline to Recovery: A Rescue Package for the Global Ocean"
Ocean Health Index
A weekly feature to highlight, by country, the goals and components of the Ocean Health Index which measures and scores ocean health from 0-100.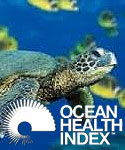 Country of the Week:
Bangladesh
Goal of the Week:
Carbon Storage
Harvesting Non-Food Ocean Resources Sustainably
Global Rank: 1
Score: 100
How Does Your Country's Score Compare?
Did You Know?
This goal measures the carbon stored in natural coastal ecosystem—seagrasses, tidal marshes and mangroves—that sequester and store large amounts of carbon in both the plants and in the sediment below them. When preserved, carbon is stored in these ecosystems. When destroyed, carbon is emitted back into the atmosphere, becoming new sources of greenhouse gas emissions. (source: OHI)
WoRMS! World Register of Marine Species
WoRMS! is a new weekly feature built to showcase some newly discovered species by the World Register of Marine Species.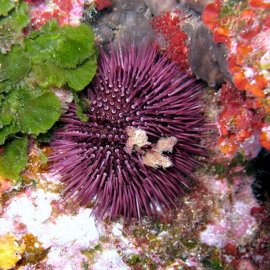 Paracentrotus lividus (sea urchins)
Classification: Echinodermata, Echinozoa, Leske, Euechinoidea, Carinacea, Echinacea, Camarodonta, Ehinidea, Parechinidae, Paracentrotus Geographic Distribution: Coastal...