178: Ocean Plus Rio Plus 20
| | |
| --- | --- |
| | |
For the UN Rio+20 Conference in June, ocean leaders published a declaration intended to inform delegates and to advocate for ocean issues to be included in the conference outcome and the global development agenda for the next two decades. In this episode of World Ocean Radio, host Peter Neill will outline the seven action items of the declaration in order to share the scope and limits of the concerns being addressed by experts and agencies working on these issues every day.
[07-03-12]
Correction from this broadcast: The Global Ocean Forum is based out of the University of Delaware, not the University of Rhode Island.
_____________________________________________________________________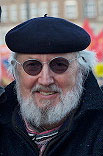 Peter Neill, Director of the W2O and host of World Ocean Radio, provides coverage of a broad spectrum of ocean issues from science and education to advocacy and exemplary projects. World Ocean Radio, a project of the World Ocean Observatory, is a weekly series of five-minute audio essays available for syndicated use at no cost by community radio stations worldwide.
Ocean Health Index
A weekly feature to highlight, by country, the goals and components of the Ocean Health Index which measures and scores ocean health from 0-100.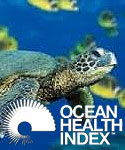 Country of the Week:
Oman
Goal of the Week:
Food Provision
Harvesting Seafood Sustainability
Global Rank: 55
Score: 33
How Does Your Country's Score Compare?
Did You Know?
This goal measures the amount of seafood captured or raised in a sustainable way.
Seafood helps more than half the world's population meet their need for protein. (source: OHI)