237: Citizen Science
| | |
| --- | --- |
| | |
"Citizen Science" is a relatively new term used to describe non-specialist research carried out by pioneering teams of private individuals, foundations and organizations utilizing the power of the internet to collaborate around the globe. In this episode of World Ocean Radio, host Peter Neill will outline a number of innovative projects and a way in which anyone can collect data and conduct research using sophisticated yet affordable submersible equipment. He'll suggest that the ever-increasing interest in robotics amongst students young and old offers real potential for future ocean science.
________________________________________________________________________
Peter Neill, host of World Ocean Radio, provides coverage of a broad spectrum of ocean issues from science and education to advocacy and exemplary projects. World Ocean Radio, a project of the World Ocean Observatory, is a weekly series of brief audio essays available for syndicated use at no cost by community radio stations worldwide. Contact us for more information.
Image Credit:
Marine Advanced Technology (MATE)
Resources from this Episode:
< Ocean Exploration 2020 National Forum
< R/V Falkor | Schmidt Ocean Institute
< Sailors for the Sea
< Rosalia Project
< OpenROV.com
< Marine Advanced Technology Underwater Robotics Competition
Ocean Health Index
A weekly feature to highlight, by country, the goals and components of the Ocean Health Index which measures and scores ocean health from 0-100.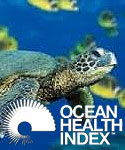 Country of the Week:
Oman
Goal of the Week:
Food Provision
Harvesting Seafood Sustainability
Global Rank: 55
Score: 33
How Does Your Country's Score Compare?
Did You Know?
This goal measures the amount of seafood captured or raised in a sustainable way.
Seafood helps more than half the world's population meet their need for protein. (source: OHI)