20 Best: Exploring the Magic of Photography
From the Penobscot Marine Museum
What distinguishes an image? Is it the drama of the moment, the artistic qualities of its composition, the expression on a face, the time in history it represents, or the way light played with the subject? Knowing the story behind an image can deepen one's appreciation of it; even without the story, however, knowing how to look at a photograph can do the same. What relationship did a photographer create among shapes, textures, shadow and light? What is the emotional impact of these relationships? Does the photographer's choice of subjects suggest something more than their face value? A strong image is always marked by a combination of the photographer's technical mastery and creative vision. From the Penobscot Marine Museum's "20 Best" Exhibit. Visit today!
WORLD OCEAN EXPLORER 2021
With a game capable of reaching a global audience, WORLD OCEAN EXPLORER can expand interest in ocean issues and habitats, and excite students about the infinite possibilities associated with ocean exploration. LEARN MORE.
OUTLAW OCEAN MUSIC PROJECT:
A CROSSOVER BETWEEN MUSIC & JOURNALISM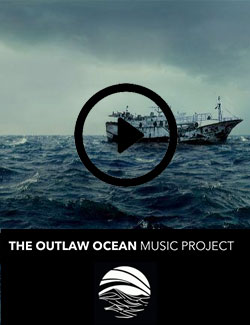 Take your pick: listen to ambient tracks, classical, electronic or hiphop. All music in this project is based on THE OUTLAW OCEAN, a New York Times best-selling book by Ian Urbina that chronicles lawlessness at sea around the world. The reporting touches on a diversity of abuses ranging from illegal and overfishing, arms trafficking at sea, human slavery, gun-running, intentional dumping, murder of stowaways, thievery of ships, and other topics. The music is an act of solidarity across geography and language, and an attempt at storytelling from written word to music. It is a captivating collection of inspired songs ranging from classical to hip hop.