Archives for UFO Research (AFU)
Study Collections:
Special collections on unidentified submarine objects and 'Fortean' subjects (cryptozoologi etc). Search subject codes GU and FZL, respectively. , http://www.afu.info/booksbycode.htm
Archives for UFO Research (AFU) develops an international archive and library on UFOs and USOs (unidentified submarine objects) studies & folklore.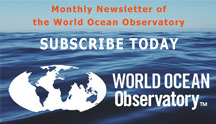 WORLD OCEAN EXPLORER 2020
With a game capable of reaching a global audience, WORLD OCEAN EXPLORER can expand interest in ocean issues and habitats, and excite students about the infinite possibilities associated with ocean exploration. LEARN MORE.