Canada Science and Technology Museum
School Programs:
Students discover, enjoy and marvel at science and technology in school programs designed to complement school curricula in math, science and technology, and social studies. Our programs extend the classroom experience, emphasizing active participation, hands-on opportunities and problem-solving. , http://www.sciencetech.technomuses.ca/english/schoolzone/index.cfm
Exhibits:
Canada?s largest science and technology museum is a great hands-on experience for visitors of all ages. Discover some of the most important scientific objects in Canada. Climb aboard real trains, try your hand at fascinating experiments, and see for yourself how science and technology affect our everyday lives., http://www.sciencetech.technomuses.ca/english/whatson/ongoing_exhibits.cfm
To foster scientific and technological literacy throughout Canada by establishing, maintaining and developing a collection of scientific and technological objects, with special but not exclusive reference to Canada, and by demonstrating the products and processes of science and technology and their economic, social and cultural relationships with society.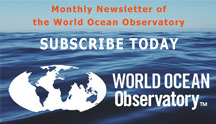 WORLD OCEAN EXPLORER 2020
With a game capable of reaching a global audience, WORLD OCEAN EXPLORER can expand interest in ocean issues and habitats, and excite students about the infinite possibilities associated with ocean exploration. LEARN MORE.