Comisión Colombiana del Océano
Street Address:
Carrera 54 No. 26 - 50, piso 4, Edificio Dimar, CAN
Telephone:
57 (1) 315 82 14 Ext. 105
The Colombian Ocean Commission (CCO) is an intersectoral institution for advisory, consultation, planning and coordination of the Colombian government with regard to the National Ocean and Coastal Regions Policy (PNOEC) and its various related areas: strategic, scientific, technological, economic and environmental issues related to sustainable development of Colombian seas and their resources.
Visit them online at http://www.cco.gov.co/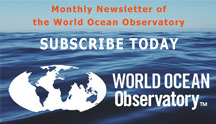 WORLD OCEAN EXPLORER 2020
With a game capable of reaching a global audience, WORLD OCEAN EXPLORER can expand interest in ocean issues and habitats, and excite students about the infinite possibilities associated with ocean exploration. LEARN MORE.