Coral Reef Alliance
Street Address:
417 Montgomery St., STE 205
Publications:
Electronic Newsletter - Ecurrent Print Newsletter - Coral Current Latest in coral reef conservation news
CORAL is dedicated to protecting the health of coral reefs by uniting ecosystem management, sustainable tourism, and community partnership.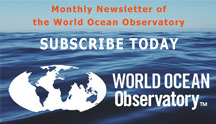 WORLD OCEAN EXPLORER 2020
With a game capable of reaching a global audience, WORLD OCEAN EXPLORER can expand interest in ocean issues and habitats, and excite students about the infinite possibilities associated with ocean exploration. LEARN MORE.