Grays Harbor Historical Seaport
School Programs:
Voyages of Discovery - shipboard programs 1 - 3 hours Expeditions - Week-long residential Seaport Learning Center - vocational and pre-vovcational, http://www.historicalseaport.org
Curriculum:
Voyages - Exploration and trade Expeditions - Exploration, cultural & natural history, leadership Learning Center - Marine trades, boatbuilding
Exhibits:
18th century reproduction Tall ships - 2, Ship's longboats - 2, Ship's jolly boats - 3 Various other hands on reproduction artifacts
To provide educational,vocational,recreational and ambassadorial activities and experiences that promote and preserve our maritime heritage.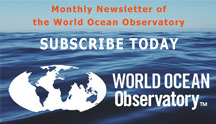 WORLD OCEAN EXPLORER 2020
With a game capable of reaching a global audience, WORLD OCEAN EXPLORER can expand interest in ocean issues and habitats, and excite students about the infinite possibilities associated with ocean exploration. LEARN MORE.