Great Lakes Shipwreck Museum
Publications:
Quarterly Shipwreck Journal
School Programs:
Student visits to Shipwreck Museum; professional seminars on-site; presentations to schools; student intern program.
Exhibits:
The museum and its exhibits are open from May 1 to October 31, every day 10 am to 6pm; located at the historic Whitefish Point Light Station.
Study Collections:
Great Lakes Images Collection; Shipwreck Artifact Collection; U.S. Life-Saving Service Collection; U.S. Lighthouse Service Collection.
Web Programs:
Please visit our web site!
The mission of the Great Lakes Shipwreck Museum is to collect, preserve, study and interpret the material culture of the Great Lakes.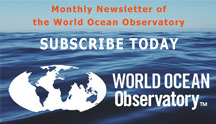 WORLD OCEAN EXPLORER 2020
With a game capable of reaching a global audience, WORLD OCEAN EXPLORER can expand interest in ocean issues and habitats, and excite students about the infinite possibilities associated with ocean exploration. LEARN MORE.