Marine Affairs Program, Dalhousie University
Street Address:
6100 University Avenue, Suite 2127
School Programs:
The Master of Marine Management (MMM) is a one-year, professional, non-thesis interdisciplinary graduate program designed for graduates who want to address solutions of marine management problems with interdisciplinary synthesis and integration through teamwork in research and planning. The graduate will be equipped with the knowledge, skills and attitudes required to function as a manager who is mindful of the complementary and competing multi- and inter-disciplinary interests that influence the design, implementation, and outcome of the management process in marine affairs. , http://marineaffairsprogram.dal.ca/
Curriculum:
The MMM curriculum is designed to develop outstanding marine management professionals, through promotion of synergies between the humanities, social sciences, professions and natural sciences, who will demonstrate broad awareness of the need for interdisciplinary knowledge and viewpoints, as well as the skills and tools needed to make informed decisions. The MMM degree consists of required core courses in the marine, social, management and political sciences and a choice of more than 60 elective courses offered by the major graduate faculties and professional schools. MMM students pursue the degree in one or more of five related areas: integrated coastal and ocean management; marine environmental management; marine law and policy; fisheries policy and management; and maritime transport management. The MMM has been designed especially for mid-career professionals and those holding a first degree and experience in a relevant discipline when entering the program as well as recent university graduates.
Vision - To be the foremost provider of interdisciplinary education for marine management professionals, thereby advancing sustainable ocean uses and healthy marine environments.The MAP Mission, with its emphasis on education, research and service, will create an inquiring and stimulating learning environment that supports the Dalhousie Faculty of Management???s vision of ???Management Without Borders??? by building on extensive global-to-local marine management network.
WORLD OCEAN EXPLORER 2021
With a game capable of reaching a global audience, WORLD OCEAN EXPLORER can expand interest in ocean issues and habitats, and excite students about the infinite possibilities associated with ocean exploration. LEARN MORE.
OUTLAW OCEAN MUSIC PROJECT:
A CROSSOVER BETWEEN MUSIC & JOURNALISM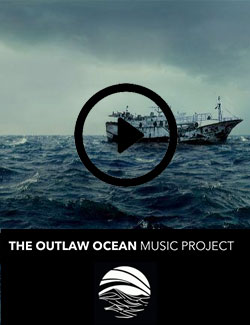 All music in this project is based on THE OUTLAW OCEAN, a New York Times best-selling book by Ian Urbina that chronicles lawlessness at sea around the world. The reporting touches on a diversity of abuses ranging from illegal and overfishing, arms trafficking at sea, human slavery, gun-running, intentional dumping, murder of stowaways, thievery of ships, and other topics. The music is an act of solidarity across geography and language, and an attempt at storytelling from written word to music. It is a captivating collection of inspired songs. Take your pick: listen to ambient tracks, classical, electronic or hiphop.