Marine & Environmental Law Institute
Publications:
Ocean Yearbook The International Ocean Institute's major publication is the Ocean Yearbook, published by the University of Chicago Press in cooperation with the Marine & Environmental Law Institute at Dalhousie Law School. The Ocean Yearbook was founded by the late Elisabeth Mann Borgese and is currently edited by Aldo Chircop, Moira L. McConnell, and Scott Coffen-Smout, the editorial offices of the Ocean Yearbook are in the Marine & Environmental Law Institute, Dalhousie Law School. Nineteen volumes have been published to date., http://www.dal.ca/law/melaw/oyb
School Programs:
Marine & Environmental Law Programme (MELP) The MELP academic specialization including the marine and environmental certificates has remained a focus of activity under the umbrella of the Marine & Environmental Law Institute. MELP offers two specialization certificates (students may obtain both) one in marine law and one in environmental law. The MELP specialization, although not always in the form of certificate programme, has been in place at Dalhousie for 30 years. It remains a distinguishing feature of Dalhousie Law School in attracting LL.B. and LL.M. /J.S.D. students., http://www.dal.ca/law/melp
Curriculum:
Courses offered under the MELP Programme: Business and Environmental Law Coastal Zone Management Environmental Law I Environmental Law II Fisheries Law International Environmental Law International Trade Transactions Law of the Sea Marine Environmental Protection Law Maritime Law and Policy (Carriage of Goods) Maritime Law and Practice (Maritime I) Ocean Law and Policy Oil and Gas Law Planning Law , http://law.dal.ca/law_3316.html
The Marine & Environmental Law Institute (MEL Institute), based at Dalhousie Law School, draws on a history of over 30 years of research excellence and consultancy and training expertise in marine and environmental law and policy matters. The Institute???s Primary Researcher is the holder of an appointment as a senior Canada Research Chair in Ocean Law & Governance and its Director, Associate Director and Associates, all of whom are members of the full and part-time faculty at Dalhousie Law School, teach in the Marine & Environmental Law Programme (MELP), operated under the auspices of the Institute. The Associates carry out scholarly research projects as well as providing independent advisory services to agencies of the United Nations, international non-governmental organizations and regional organizations and policy advice to government departments and non-governmental organizations in Canada and overseas. The Institute was established by the Board of Governors of Dalhousie University in the spring 2004 as a centre of excellence with a focus on Canadian and international oceans and environmental governance, law and policy. Objectives of the Institute include: undertaking leading edge research; providing teaching and supervision for undergraduate and graduate courses in marine and environmental law; undertaking contract research and providing policy advice to federal and provincial governments; and undertaking contracted capacity-building for ocean and environmental governance in other parts of the world. In carrying out their objectives, the Institute actively seeks to cooperate with other units at Dalhousie and other partners and to further advance the University???s mission of excellence in ocean studies.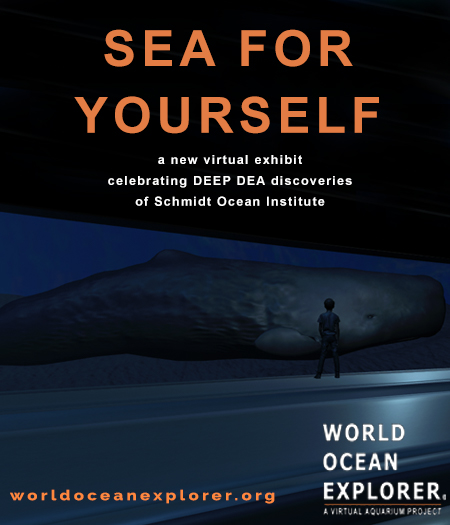 Explore deep-sea animals and environments as you've never seen before. In partnership with the Schmidt Ocean Institute (SOI) the World Ocean Observatory (W2O) has launched a groundbreaking immersive 3D virtual aquarium exhibit! Try World Ocean Explorer FREE today at worldoceanexplorer.org/deep-sea-aquarium.html
SUPPORT W2O WHEN YOU SHOP ONLINE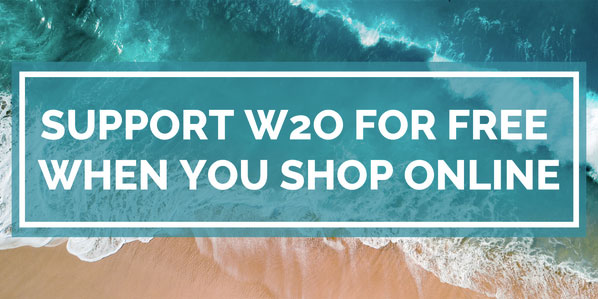 GreenH2O Rewards is a free browser extension that gets 30,000+ stores to contribute part of your purchase price to water-related charities. When you join through the W2O referral link you'll automatically be supporting our programs--at no extra cost--when you shop online. GreenH2O Rewards extension will also save you money by automatically applying the best discount codes at checkout. Saving money and helping the ocean. What could be better?
* GreenH2O Rewards will never collect your personal information nor sell your data
OUTLAW OCEAN MUSIC PROJECT:
WHERE MUSIC MEETS JOURNALISM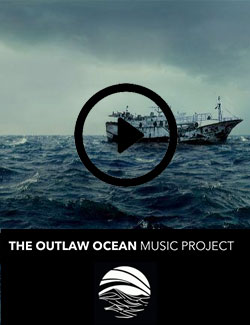 All music in this project is based on THE OUTLAW OCEAN, a New York Times best-selling book by Ian Urbina that chronicles lawlessness at sea around the world. The reporting touches on a diversity of abuses ranging from illegal and overfishing, arms trafficking at sea, human slavery, gun-running, intentional dumping, murder of stowaways, thievery of ships, and other topics. The music is an act of solidarity across geography and language, and an attempt at storytelling from written word to music. It is a captivating collection of inspired songs. Take your pick: listen to ambient tracks, classical, electronic or hiphop.