Marine Photo Bank
Street Address:
1731 Connecticut Ave., NW 4th Floor
Exhibits:
Our galleries display a wide range of images highlighting ocean issues. Images can be used at no cost for non-commericial applications.
The mission of SeaWeb's Marine Photobank is to advance ocean conservation by providing compelling, high-quality marine photos, images and graphics at no cost for non-commercial use as well as for media use. The Marine Photobank aims to literally shed light through photos on pressing marine issues and human-related impacts on the ocean ecosystem.
Specifically, the Photobank:
Provides a unique and dynamic resource of ocean conservation related imagery for research, education, media and public outreach.
Inspires photographers to actively engage in marine conservation by taking photos that illustrate ocean impacts and sharing them with the public through the Marine Photobank.
Engages a powerful network of individuals and entities who can communicate, synergize and increase their visibility.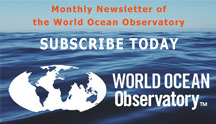 WORLD OCEAN EXPLORER 2020
With a game capable of reaching a global audience, WORLD OCEAN EXPLORER can expand interest in ocean issues and habitats, and excite students about the infinite possibilities associated with ocean exploration. LEARN MORE.