National Marine Sanctuary Foundation
Street Address:
8601 Georgia Avenue, Suite 501
Curriculum:
Partner with NOAA Office of Ocean Exploration in developing alliances with aquariums/science centers offering teacher professional development.
Exhibits:
Various Aquarium partnerships and visitor centers featuring our national marine sanctuaries.
The National Marine Sanctuary Foundation is the private, non-profit partner to the federally managed National Marine Sanctuary System; and was created to inspire all people to preserve, protect and promote our nationwide network of marine sanctuaries. These 14 marine protected areas encompass over 131,000 square miles of marine and Great Lakes waters stretching from the Florida Keys to the Hawaiian Islands, from Lake Huron to the Gulf of Mexico. Through public and private sector partnerships the Foundation creates conservation-based research, education and outreach programs designed to connect the public with these special ocean and coastal recourses.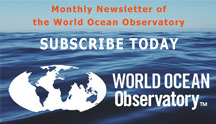 WORLD OCEAN EXPLORER 2020
With a game capable of reaching a global audience, WORLD OCEAN EXPLORER can expand interest in ocean issues and habitats, and excite students about the infinite possibilities associated with ocean exploration. LEARN MORE.