NAUSICAA
Street Address:
Boulevard Sainte Beuve, B.P. 189
School Programs:
To complete a visit at NAUSICA?, the Education Service can provide an activity leader to help you understand better a topic studied in the exhibition., http://www.nausicaa.fr/Anglais/enseignants.html
Exhibits:
NAUSICA?, the French National Sea Experience Centre in Boulogne-sur-Mer, invites you to join Jean-Michel Cousteau and three children aboard their vessel for an ocean voyage from Iceland to the Cape of Good Hope, http://www.nausicaa.fr/Anglais/Exposition_CAS.htm
To incite the general public to discover and to love the Sea, while raising its awareness on the need for a sustainable management of marine resources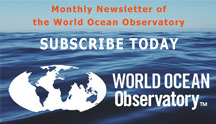 WORLD OCEAN EXPLORER 2020
With a game capable of reaching a global audience, WORLD OCEAN EXPLORER can expand interest in ocean issues and habitats, and excite students about the infinite possibilities associated with ocean exploration. LEARN MORE.