NAUSICAA
Street Address:
Boulevard Sainte Beuve, B.P. 189
School Programs:
To complete a visit at NAUSICA?, the Education Service can provide an activity leader to help you understand better a topic studied in the exhibition., http://www.nausicaa.fr/Anglais/enseignants.html
Exhibits:
NAUSICA?, the French National Sea Experience Centre in Boulogne-sur-Mer, invites you to join Jean-Michel Cousteau and three children aboard their vessel for an ocean voyage from Iceland to the Cape of Good Hope, http://www.nausicaa.fr/Anglais/Exposition_CAS.htm
To incite the general public to discover and to love the Sea, while raising its awareness on the need for a sustainable management of marine resources
WORLD OCEAN EXPLORER 2021
With a game capable of reaching a global audience, WORLD OCEAN EXPLORER can expand interest in ocean issues and habitats, and excite students about the infinite possibilities associated with ocean exploration. LEARN MORE.
OUTLAW OCEAN MUSIC PROJECT:
A CROSSOVER BETWEEN MUSIC & JOURNALISM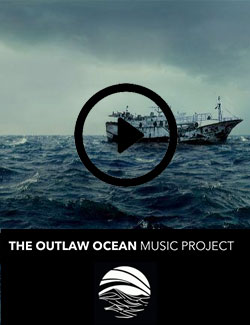 All music in this project is based on THE OUTLAW OCEAN, a New York Times best-selling book by Ian Urbina that chronicles lawlessness at sea around the world. The reporting touches on a diversity of abuses ranging from illegal and overfishing, arms trafficking at sea, human slavery, gun-running, intentional dumping, murder of stowaways, thievery of ships, and other topics. The music is an act of solidarity across geography and language, and an attempt at storytelling from written word to music. It is a captivating collection of inspired songs. Take your pick: listen to ambient tracks, classical, electronic or hiphop.