Nautical Research Group, Inc
Nautical Research Group, Inc. is a consulting firm that provides full service discovery, exploration, research and analysis on the sea and shipwreck disasters throughout the world. Our group of professional consultants are the leaders in their field for the scientific analysis of ships, shipwrecks and their historical preservation. Our corporation has had great success in the discovery and exploration of historic shipwrecks. Utilizing the latest in underwater and deep-diving technology, we have been exploring shipwrecks for thirty-five years.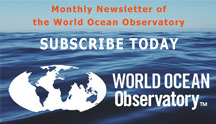 WORLD OCEAN EXPLORER 2020
With a game capable of reaching a global audience, WORLD OCEAN EXPLORER can expand interest in ocean issues and habitats, and excite students about the infinite possibilities associated with ocean exploration. LEARN MORE.