New York Aquarium
Street Address:
Surf Ave at West 8th Street
School Programs:
http://www.wcs.org http://www.nyaquarium.org
The New York Aquarium is part of the Wildlife Conservation Society (WCS). WCS saves wildlife and wild lands through careful science, international conservation, education, and the management of the world???s largest system of urban wildlife parks, led by their flagships the Bronx Zoo and the New York Aquarium. Together, these activities change individual attitudes toward nature and help people imagine wildlife and humans living in sustainable interaction on both a local and a global scale. WCS is committed to this work because we believe it essential to the integrity of life on Earth. The Aquarium is strives to bring the largest possible audience into contact with nature, providing memorable experiences that effectively build understanding of the importance, value, and sensitivity of aquatic species and habitats, and to effectively empower people to become personally involved in protecting marine and freshwater resources for future generations.
WORLD OCEAN EXPLORER 2021
With a game capable of reaching a global audience, WORLD OCEAN EXPLORER can expand interest in ocean issues and habitats, and excite students about the infinite possibilities associated with ocean exploration. LEARN MORE.
OUTLAW OCEAN MUSIC PROJECT:
A CROSSOVER BETWEEN MUSIC & JOURNALISM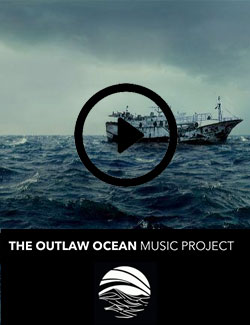 All music in this project is based on THE OUTLAW OCEAN, a New York Times best-selling book by Ian Urbina that chronicles lawlessness at sea around the world. The reporting touches on a diversity of abuses ranging from illegal and overfishing, arms trafficking at sea, human slavery, gun-running, intentional dumping, murder of stowaways, thievery of ships, and other topics. The music is an act of solidarity across geography and language, and an attempt at storytelling from written word to music. It is a captivating collection of inspired songs. Take your pick: listen to ambient tracks, classical, electronic or hiphop.