Ocean Presence Technologies
Street Address:
326 Pacheco Ave., Suite 200
School Programs:
The development of Telepresence capabilities for schools and aquariums., http://www.oceanpresence.com/content/education.html
Ocean Presence Technologies (OPT), Santa Cruz, California, offers a family of continuous underwater video monitoring systems that can be controlled over the Internet. Originally developed for manta ray research for The Manta Network, these camera systems are now being offered for a wide range of other applications. Visit www.OceanPresence.com for more information and to view a new video brochure.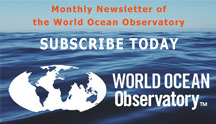 WORLD OCEAN EXPLORER 2020
With a game capable of reaching a global audience, WORLD OCEAN EXPLORER can expand interest in ocean issues and habitats, and excite students about the infinite possibilities associated with ocean exploration. LEARN MORE.