The Ocean Project
We are an unprecedented initiative that intends to create in people a lasting, measurable awareness of the importance, value, and sensitivity of the ocean. We believe that the single greatest impediment to healthy and productive marine and coastal areas is the public's low level of ocean awareness.
Through this collaboration among aquariums, zoos, science, technology, and natural history museums, and other educational institutions that together serve more than  200 million visitors each year, The Ocean Project aims to significantly increase the success of ocean conservation. The Ocean Project seeks to complement and build upon the work of existing institutions and organizations. We also collaborate with local, regional, and national nonprofit conservation and environmental organizations to actively involve people in conservation activities in their communities and better connect them to the ocean.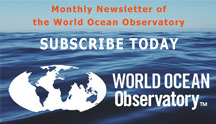 WORLD OCEAN EXPLORER 2020
With a game capable of reaching a global audience, WORLD OCEAN EXPLORER can expand interest in ocean issues and habitats, and excite students about the infinite possibilities associated with ocean exploration. LEARN MORE.