Owen Sound Marine-Rail Museum
Publications:
Member newletter each spring and late fall.
School Programs:
Organized interactive group activities incorporating fun and learning are available. Youth will learn about our heritage in ways that arouse interest and allow hands-on experience. Minimum two week advance booking is recommended.
Exhibits:
Harbour History Ship-to-Shore In the mid 1800?s, the Harbour was the only way to bring a large amount of goods into what is now Owen Sound. This city grew and became what it is as a result of the marine traffic in and out of our harbour.
Located on the waterfront in the former Canadian National Railway depot, the Museum illustrates the time at the turn of the century when Owen Sound was a thriving and bustling port that served as the ?Gateway to the West?. Visit our displays of artifacts, models, photographs and interactive stations related to the history of marine & rail transportation and associated area industries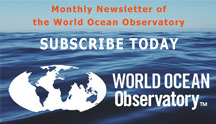 WORLD OCEAN EXPLORER 2020
With a game capable of reaching a global audience, WORLD OCEAN EXPLORER can expand interest in ocean issues and habitats, and excite students about the infinite possibilities associated with ocean exploration. LEARN MORE.