Panama Canal Museum
Exhibits:
Honoring 150th anniversary of completion of Panama RR, 1st transcontinental RR. History exhibit from Spanish colonial, French sea-level to U.S.
Study Collections:
To be digitized official Canal records from 1906-1941, including the Isthmian Canal Commission records, for research
Web Programs:
Why A Canal? Overview, history, how it operates, is it still important, about the culture. Latest featured program: Roosevelt Medal Certificate, http://www.panamacanalmuseum.org
To preserve history of Panama Canal, 1904-1999, contributions of citizens across the globe, construction, operation, defense, maintenance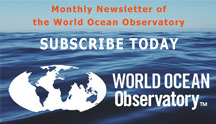 WORLD OCEAN EXPLORER 2020
With a game capable of reaching a global audience, WORLD OCEAN EXPLORER can expand interest in ocean issues and habitats, and excite students about the infinite possibilities associated with ocean exploration. LEARN MORE.