Pioneer Living History Museum
To put together a true-to life, three dimensional educational facility by acquiring, maintaining, preserving, and presenting both originals and replica examples of buildings, tools and equipment, clothing, daily activities, and traditional values of those who lived in the Arizona Territory from 1863 to 1912.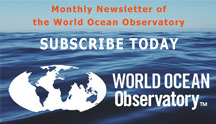 WORLD OCEAN EXPLORER 2020
With a game capable of reaching a global audience, WORLD OCEAN EXPLORER can expand interest in ocean issues and habitats, and excite students about the infinite possibilities associated with ocean exploration. LEARN MORE.