Sandyhook Sealife Foundation
VISION
Comprehensive public support for the protection of our endangered marine environment.
MISSION
To promote marine conservation through education, volunteerism and political action.
FOCUS
The status of highly migratory predators (sharks, swordfish, tuna and billfish) and sustainable fisheries.
Sandyhook Sealife Foundation is a 501(c)(3) not-for-profit organization.
Sandyhook Sealife Foundation supports Wild Oceans, Blue Frontier Campaign, Shark Alliance International, New Jersey Environmental Lobby & Healthy Oceans Coalition for the National Oceans Policy.
Dr. Thomas Armbruster, marine biologist, diver, physician and recreational/commercial fisherman launched SandyHook SeaLife Foundation in 2006.
CONTACT
shslfoundation@gmail.com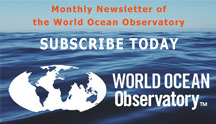 WORLD OCEAN EXPLORER 2020
With a game capable of reaching a global audience, WORLD OCEAN EXPLORER can expand interest in ocean issues and habitats, and excite students about the infinite possibilities associated with ocean exploration. LEARN MORE.