Sea Education Association
School Programs:
SEA students come from around the world and from majors ranging from environmental science to philosophy. They go to sea onboard our ships as mariners, as scientists working to understand the environment, and as scholars seeking to understand the experience of seafaring. Speaking to these roles, the academic program at SEA is organized into three disciplines: * Oceanography provides students with the scientific foundation needed to use the equipment and instruments onboard the ship to investigate the planet?s oceans. * Nautical Science provides students with the practical skills to safely operate a tall ship in high seas. * Maritime Studies provides students a wider historical and social perspective on the experience of going to sea. Together, these components of the SEA curriculum give students a comprehensive understanding of the world?s oceans and our relationship to students and prepare them for their SEA adventure., http://www.sea.edu/academics/programs.asp
Curriculum:
The first half of the program (the shore component) is spent at the SEA campus in Woods Hole, Massachusetts. Studying oceanography, maritime history and literature, and ship navigation, students learn about the human experience and the sea, use scientific methods to study it, and design research projects that will be the focus of their work at sea. The sea component takes students to the open sea on a traditional sailing vessel that is campus, classroom, and home. Applying knowledge acquired ashore, students learn new skills, complete their research projects, and meet the age-old challenges the sea poses to mariners., http://www.sea.edu/academics/program_undergraduateprogr.asp
SEA is an educational institution dedicated to the study of the ocean environment and its relationship to the Earth and to human affairs. Our mission is to challenge students intellectually and physically within a rigorous, interactive, interdisciplinary curriculum, while providing opportunities for significant personal growth. Our goal is to fulfill this mission through intensive coursework and practical experience acquired both ashore on a residential campus and at sea aboard deep-ocean sailing research vessels.
AN APP FOR THE OCEAN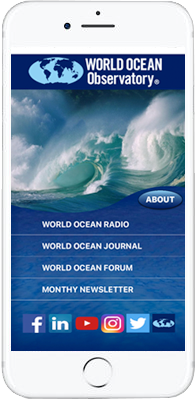 We have a NEW APP to showcase W2O programs and offerings. Download the app for free today on the App Store by searching for "W2O". With the app installed you'll have access to our weekly World Ocean Radio broadcasts, each issue of the World Ocean Journal, updates to the World Ocean Forum blog, access to these monthly newsletters, and more—all in one easy-to-use app! We hope you'll download today, RATE AND REVIEW on the App Store, and let us know how it works!
THE ECONOMIST GROUP'S
WORLD OCEAN SUMMIT ASIA-PACIFIC


Investing in the Blue Economy
December 6-10, 2021
The W2O is pleased to be an Association Partner for the upcoming World Ocean Asia-Pacific. The agenda will provide the platform for nuanced conversation and tailored discussion to catalyze the blue economy in the Asia-Pacific. We will support the December summit throughout this year by sharing event details, research, reports and news as it relates to the World Ocean Summit.

SUPPORT W2O WHEN YOU SHOP ONLINE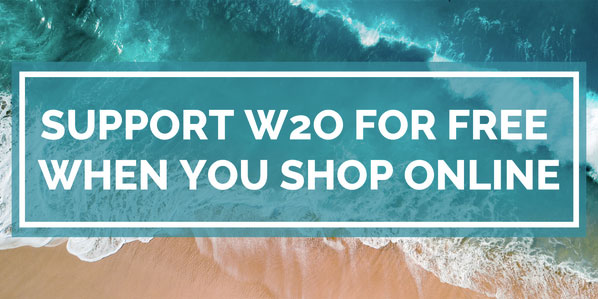 GreenH2O Rewards is a free browser extension that gets 30,000+ stores to contribute part of your purchase price to water-related charities. When you join through our referral link, you'll automatically be supporting W2O, at no extra cost, when you shop online. GreenH2O Rewards extension will also save you money by automatically applying the best discount code for you when you're checking out. What could be better than saving money and helping save the ocean?
* GreenH2O Rewards will never collect your personal information nor sell your data.
OUTLAW OCEAN MUSIC PROJECT:
WHERE MUSIC MEETS JOURNALISM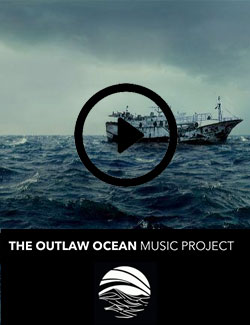 All music in this project is based on THE OUTLAW OCEAN, a New York Times best-selling book by Ian Urbina that chronicles lawlessness at sea around the world. The reporting touches on a diversity of abuses ranging from illegal and overfishing, arms trafficking at sea, human slavery, gun-running, intentional dumping, murder of stowaways, thievery of ships, and other topics. The music is an act of solidarity across geography and language, and an attempt at storytelling from written word to music. It is a captivating collection of inspired songs. Take your pick: listen to ambient tracks, classical, electronic or hiphop.