Shark Research Institute
Publications:
Quarterly newsletter for members, online newsletter, conservation alerts, reports, papers for scientific journals and educational materials
Web Programs:
anti-shark finning, whale shark sighting database
Shark Research Institute (SRI), a multi-disciplinary non-profit 501(c)(3) scientific research organization, was created to sponsor and conduct research on sharks and promote the conservation of sharks. Founded in 1991 at Princeton, New Jersey, USA, SRI has field offices in Canada, Galapagos Islands, Honduras, Mexico, South Africa, Seychelles and Taiwan.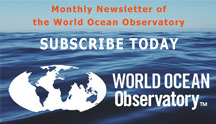 WORLD OCEAN EXPLORER 2020
With a game capable of reaching a global audience, WORLD OCEAN EXPLORER can expand interest in ocean issues and habitats, and excite students about the infinite possibilities associated with ocean exploration. LEARN MORE.