Taigh Chearsabhagh Museum & Arts Centre
Taigh Chearsabhagh aims to build physical and virtual focal points for exploration, innovation, communication and collaboration, locally and internationally. Through residencies, research, commissions, events and public programmes, Taigh Chearsabhagh will provide unique opportunities for thought, creativity and interaction, creating a Centre of Excellence in Environmental Art. In the Outer Hebrides, more than most communities, we are dependant on our unique environment. Our environmental focus aims to explore the boundaries of art, culture and environment. Taigh Chearsabhagh will provide an arts programme of exhibitions, events and workshops which are popular, yet challenging and inspiring, making art accessible to all and promoting local talent. We will develop themed exhibition programmes featuring a balance of the highest quality in Scottish and international contemporary art and island-based artists and crafts producers.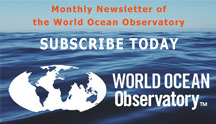 WORLD OCEAN EXPLORER 2020
With a game capable of reaching a global audience, WORLD OCEAN EXPLORER can expand interest in ocean issues and habitats, and excite students about the infinite possibilities associated with ocean exploration. LEARN MORE.