Center for Ecosystem Survival
Street Address:
699 Mississippi Street, Suite 106
Publications:
ADOPT-A-REEF links the public, students and zoological institutions to participate in the purchase and protection of critical coral reef habitat.
School Programs:
Insect Discovery Lab: hands-on, science based program that teaches conservation and life of arthropods.
Exhibits:
Marine Conservation Parking Meters are fundraising exhibits placed in zoos and aquariums for aiding the preservation of threatened wild ocean habitat.
CES is dedicated to creating global partnerships to inspire participation in the preservation of biological diversity through ecosystem protection.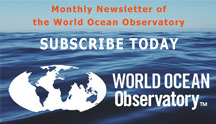 WORLD OCEAN EXPLORER 2020
With a game capable of reaching a global audience, WORLD OCEAN EXPLORER can expand interest in ocean issues and habitats, and excite students about the infinite possibilities associated with ocean exploration. LEARN MORE.