192: Who's Thinking Ahead About Climate?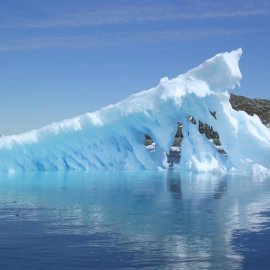 The political debate about climate in the United States has resulted in a stalemate. Save for the voices of a determined few, a silence has enveloped the issue, effectively shutting the conversation down. In this episode of World Ocean Radio host Peter Neill will ask the question, "Is anyone out there thinking ahead about climate?" and will answer it by outlining two particular organizations-The U.S. Navy and the International Federation of Red Cross/Red Crescent Societies-with future agendas that are taking climate science seriously and moving responsibly forward.
__________________________________________________________________________
Peter Neill, Director of the W2O and host of World Ocean Radio, provides coverage of a broad spectrum of ocean issues from science and education to advocacy and exemplary projects. World Ocean Radio, a project of the World Ocean Observatory, is a weekly series of five-minute audio essays available for syndicated use at no cost by community radio stations worldwide.
Photo: A melting iceberg in Antarctica.
Image Credit: Ice Stories: Dispatches from Polar Scientists
Resources from This Episode:
US Navy | Task Force Climate Change (TFCC)
International Federation of Red Cross/Red Crescent Societies
Global Ocean Commission
Global Ocean Commission:
A Rescue Package for the Ocean
CLICK HERE to read more about the GOC and the final ocean report entitled, "From Decline to Recovery: A Rescue Package for the Global Ocean"
Ocean Health Index
A feature which highlights, by country, the goals and components of the Ocean Health Index, measuring and scoring ocean health from 0-100.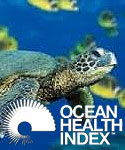 Country of the Week:
Bonaire
Goal of the Week:
Coastal Protection
Preserving Habitats That Safeguard Shores
Global Rank: 32
Score: 94
How Does Your Country's Score Compare?
Did You Know?
The goal of coastal projection measures the condition and extent of habitats that protect the coasts against storm waves and flooding. Storm protection by coastal habitats is worth billions of dollars each year. (source: OHI)
WoRMS! World Register of Marine Species
WoRMS! is a weekly feature built to showcase some unique species in the World Register of Marine Species online database, marine species discovered and described each year.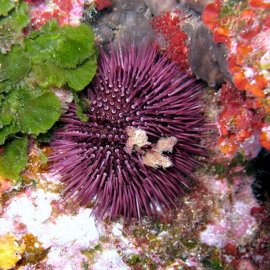 Paracentrotus lividus (sea urchins)
Classification: Echinodermata, Echinozoa, Leske, Euechinoidea, Carinacea, Echinacea, Camarodonta, Ehinidea, Parechinidae, Paracentrotus Geographic Distribution: Coastal...