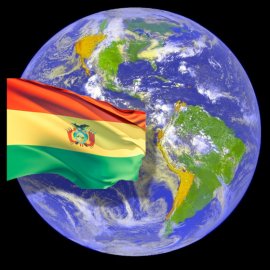 Who has a right to life? Only one species? Do humans have the right to exterminate any species they wish?

In an effort to combat climate change and the exploitation of the planet's resources, Bolivia is becoming the first country on Earth to give comprehensive legal rights to Mother Nature. In 2010 the National Congress of Bolivia voted to support an act to protect the well-being of its citizens by protecting the natural world, its resources, sustainability, and value as essential to the common good. In this episode of World Ocean Radio, host Peter Neill explores the language contained in the legislation and asserts that Bolivia may be inventing a social model that will show how we as a global community might transcend conflict and division toward a harmonious and sustainable future.

Num esforço para combater as alterações climáticas e a exploração dos recursos do planeta, a Bolívia tornou-se o primeiro país do mundo a conceder extensos direitos legais à Mãe-Natureza. Em 2010, o Congresso Nacional da Bolívia votou favoravelmente uma lei de protecção do bem-estar dos seus cidadãos através da protecção do mundo natural, dos seus recursos, da sua sustentabilidade e valor como essenciais para o bem comum. Neste episódio da World Ocean Radio exploramos a linguagem constante nesta legislação, realçando que a Bolívia pode estar a criar um modelo social que irá mostrar como todos nós, como comunidade global, podemos ultrapassar conflitos e divisões, rumo a um futuro harmonioso e sustentável.

Afin d lutter contre le changement climatique et contre l'exploitation des ressources planétaires, la Bolivie est devenue le premier pays sr Terre qui reconnait les droits de Dame Nature. En 2010, le congrès national bolivien s'est prononcé en faveur dune loi pour protéger le bien-être de ses citoyens en protégeant le monde naturel, ses ressources, sa durabilité et sa valeur essentielle en tant que bien commun. Dans cet épisode de World Ocean Radio, nous explorons le sens de la législation et affirmons que la Bolivie a peut-être créé un modèle social qui montrera comment, en tant que communauté global, nous pouvons surpasser le conflit et les divisions pour atteindre un futur harmonieux et durable.

为了应对气候变化和对地球资源的开发利用,玻利维亚已成为全世界第一个赋予大自然母亲广泛法定权利的国家。2010年,玻利维亚国会投票通过了一项保护公民福祉的法案,该法案旨在保护自然世界,以及对公共利益至关重要的自然资源、资源的可持续性及其价值。在本期世界海洋电台节目中,我们将了解立法所用的语言。我们认为玻利维亚正在创造一种新的社会模式,这种模式将展示给我们如何在国际社会跨越冲突和分歧,建立一个和谐且可持续发展的未来。

DISTANCE LEARNING RESOURCES
To support all educators and parents teaching from home in the weeks ahead, the World Ocean Observatory is pulling together a compendium of home-study tools and resources for teaching and learning about the ocean. These resources can be used by parents, schools, educators and others to address the educational gaps being created by local and national 'shelter in place' initiatives to help flatten the curve on the Covid-19 outbreak. This list of resources is a work in progress: please reach out if you have other key elements that we should be sharing with our global community.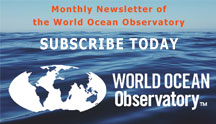 WORLD OCEAN EXPLORER 2020
With a game capable of reaching a global audience, WORLD OCEAN EXPLORER can expand interest in ocean issues and habitats, and excite students about the infinite possibilities associated with ocean exploration. LEARN MORE.