Staff & Contributors
STAFF

Peter Neill
---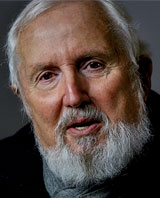 Peter is founder and director of the World Ocean Observatory and serves as host of World Ocean Radio, a weekly podcast about the health of the ocean. In 2016 he received an appointment with the Climate Change Institute and represents the W2O as a Research Associate; he previously served 20 years as President of the South Street Seaport Museum, New York; is co-founder of The Sound School and The Harbor School; and has dedicated his career to marine affairs. His most recent book, The Once and Future Ocean: Notes Toward a New Hydraulic Society, is available wherever books are sold. He lives in downeast Maine with his partner Mary.
Trisha Badger
---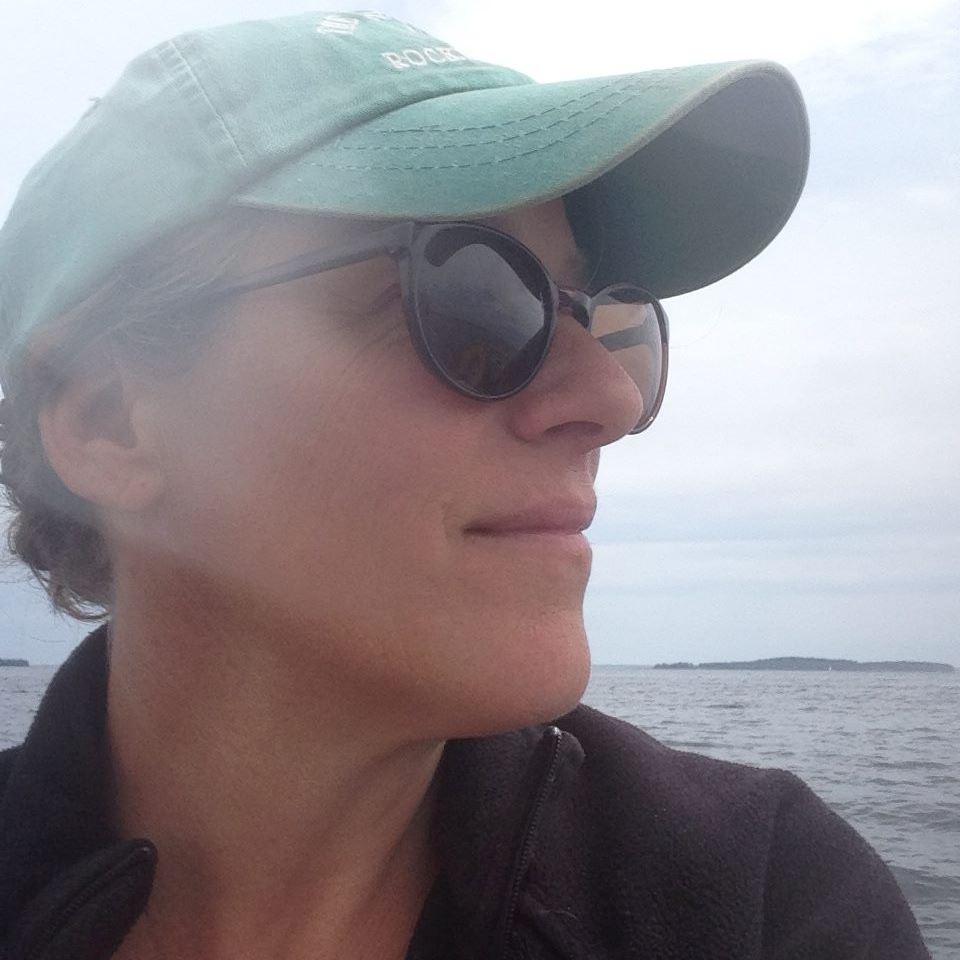 Trisha serves as the Managing Director for the World Ocean Observatory. She is the Associate Editor of both the World Ocean Observer and World Ocean Journal, is producer of World Ocean Radio, and is responsible for maintaining, expanding and marketing the programs and special projects of the W2O. Trish studied English Literature and Creative Writing at CUNY Hunter College in New York City, and brings years of maritime and experiential education administrative experience to the W20. Prior to the W2O she served as Director of Communications for the Apprenticeshop, a school for traditional wooden boat building, in Rockland, Maine. She is also a freelance graphic designer, web developer, and private chef, and lives with her husband Kevin on a small farm in Jefferson, Maine.
CONTRIBUTORS
Bjorn Grigholm, PhD
Platform and Educational Developer
---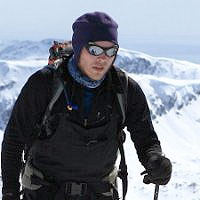 Bjorn serves as content and platform developer for the World Ocean Observatory, creating an educational gaming experience (World Ocean Explorer) for students ages 10 and beyond. Bjorn is a research assistant professor at the Climate Change Institute at the University of Maine, focusing on reconstructing past climate and environmental variability from ice core records stored in glaciers from around the world. As such, he actively works to introduce climate science and share climate data with the public in an approachable way via educational websites, applications, brochures, blogging, animations and short films. His interests also include resilience and vulnerability assessments, working with organizations such as the Union of Concerned Scientists (USC), to help inform national-to-local scale climate adaptation and mitigation policy.
José da Costa Picas Do Vale
Portuguese Host, World Ocean Radio Global
---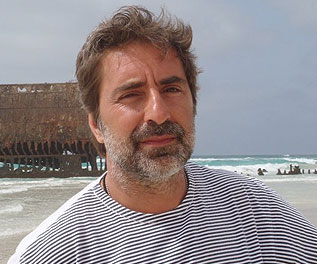 José has worked as a fisherman since the age of thirteen. Later, while serving in the Navy, he was stationed at the Museu de Marinha where he began a 20 year-long career, first as a Naval officer and later as a consultant. He currently serves as an associate researcher for the Art History Institute and an integrated researcher for the Contemporary History Institute. He is working toward his PhD in Contemporary History with a focus on maritime museums, centered on the Museu do Mar Rei D. Carlos in Cascais, Portugal.
Alyne Cistone
Swahili Host, World Ocean Radio Global
Ocean Literacy Curriculum Consultant
---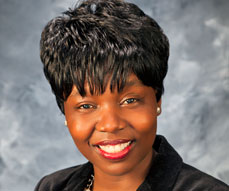 Alyne Cistone is a Kenyan-born attorney currently living in Downeast Maine. She has an inborn passion for social justice, human rights, environmental conservation, and the advancement of education and community development. In addition to translating and recording audio in Swahili, Alyne consults with us on the Ocean Literacy curriculum to be introduced into Eastern Africa.
Laurent Lambert
Ad Hoc Program Consultant
West Indian Ocean, Red Sea, and the Gulf
---
Laurent was instrumental in helping us get WORLD OCEAN Radio Global off and running. He helped us conceptualize a global development strategy for WOR, set us on the right track to locate quality, efficient, and super reliable translators, and helped us with some initial fundraising efforts to produce these WOR broadcasts in French, Spanish, Portuguese and Swahili. We look forward to continuing to work with him on this and other new projects.
John Smith
Web Developer, Technical Advisor
---
John is proprietor of Whitelancer Web Development. He serves as World Ocean Observatory's Technical Advisor and Webmaster. John has been a programmer since the age of 14, and continues to expand his knowledge after having graduated with a degree in computer science in 2002. After working as the sole web developer at a local magazine company for many years, John was ready for more. In 2007, he transformed Whitelancer Web Development into a full-time business rather than solely a freelance enterprise.
PARTNERS
Dr. Tundi Agardy
Marine Conservationist, Biologist, Coastal Planner
---
Dr. Agardy is an internationally renowned expert in marine conservation, with extensive field and policy experience in Africa, Asia, the Caribbean, the Mediterranean, North America and the Pacific. She currently heads Sound Seas, an independent policy group based in the Washington, DC area. Formerly the Senior Director for the global Marine Program at Conservation International and a Senior Scientist for the WWF, she assisted local NGOs, government agencies, and multilateral organizations in conservation planning, project implementation, and program evaluation. Her recent clients have included international think tanks, foundations, the World Bank, museums and academic institutions, environmental groups, and consortia with interests in solving local marine conservation problems. In April 2006, she was presented with the prestigious Rosenstiel Award for her outstanding contribution to marine science by the Rosenstiel School of Marine and Atmospheric Science, University of Miami.
Tundi specializes in coastal planning and assessment, marine protected areas, and fisheries management, and has published widely in these fields. She received her Ph.D. in biological sciences and Masters in Marine Affairs from University of Rhode Island, was postdoctoral fellow at the Woods Hole Oceanographic Institution, and completed her Bachelor of Arts degree at Wellesley and Dartmouth Colleges.
David Conover
Executive Producer/Director, Compass Light Productions
World Ocean Observatory Media Partner
---
David was born and raised in a New England family with strong ties to the sea and a tradition of active storytelling. Both grandfathers were amateur filmmakers in the 1920's and 30's. Upon graduating with a degree in comparative religious studies from Bowdoin College in Maine, David worked as a professional seaman—he has extensive experience in the Atlantic and Pacific, which includes two transatlantic crossings in small boats. He spent five years designing and teaching sea courses for kids age 14-18 at the Hurricane Island Outward Bound School in Maine and in Florida. This was followed by a Master's Degree in Education at Harvard, where David studied moral development and then a second year as a Kennedy School teaching fellow in leadership studies. In 1987, he directed and produced his first documentary, OUTWARD BOUND, which aired on National Geographic Explorer.
David's subsequent early film experiences took him to a river in Kamchatka on a project for Channel 4/PBS, and he also worked on a film about measuring Mt. Everest for PBS NOVA. An additional early project for PBS NOVA introduced him to the changing commercial fisheries, an interest he maintains to this day. His relationship with PBS programming continued with a six-show stint as a producer on the outdoor how-to series Trailside.
COMPASS LIGHT grew out of David's early work mentioned above, and the studios were moved to the seaport of Camden, Maine in 1994 in order to be closer to the ocean and the stories being produced. The company has now produced over 80 films for broadcast and educational clients. Awards include the National Outdoor Production Award, a Blue Ribbon by the National Educational Media Competition, and a nomination for a National Emmy as Outstanding Director. For several years David also taught documentary film courses at the International Film and Television Workshops in Rockport, Maine.
Anne Witty
Curator, Editor, Historian
---
Anne serves as Curator of Exhibits and editor of The Cultural Ocean for the World Ocean Observatory, developing W2O exhibits by drawing on a range of images and research to present relevant oceans topics. Exhibits are offered in attractive formats that can be used in museums, libraries, schools, and other venues, as well as on-line.
Anne has academic degrees in history and early American culture focused through the lens of maritime studies, an interdisciplinary progression that led her to the world of museums. She spent a fellowship year exploring European traditional watercraft and maritime heritage. She has been a curator for several maritime museums (including Mystic Seaport, the Columbia River Maritime Museum in Astoria, Oregon, and Maine Maritime Museum in Bath, Maine), working on exhibitions, collections, research, and museum administration. She has served with several professional organizations, including the International Congress of Maritime Museums. Anne is currently on the staff of The Peary-MacMillan Arctic Museum at Bowdoin College in Maine.

New England Ocean Cluster
Portland, Maine
---
The NEOC is a for-profit cluster initiative created to benefit marine-related companies and those that draw from the ocean's broad spectrum of natural resources. Their mission: to promote dynamic networks and relationships among marine focussed businesses and entrepreneurs to maximize the synthesis of environmentally sustainable ideas and to drive collaboration among forward thinking professionals. World Ocean Observatory is partnering with the NEOC as a member of their Portland Cluster space to serve as a communications arm for furtherance of their cooperative innovations.