About World Ocean Explorer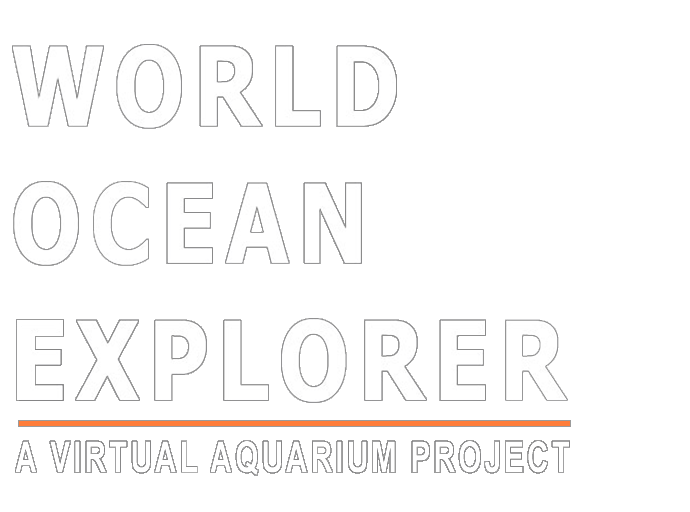 Description
WORLD OCEAN EXPLORER is a virtual aquarium, designed to increase ocean literacy and interest in ocean fields of study. Through this online game experience, users can walk through a virtual aquarium, learn about species and habitat rarely seen, connect to the Ocean Literacy curriculum and content related to the Next Generation Science Standards, explore deep sea ocean locales aboard a manned submersible, collect data and images, and bring them back to the classroom for discussion and further learning.
The WORLD OCEAN EXPLORER concept was created by World Ocean Observatory in collaboration with Visual Solutions. The first exhibit, THE DEEP SEA, was developed in collaboration with Schmidt Ocean Institute 2021-2022.
To inquire about future exhibits, please contact info@worldoceanexplorer.org.
- Privacy Policy
- Copyright: World Ocean Explorer
EXHIBIT ONE: THE DEEP SEA
Launch date: March 29, 2022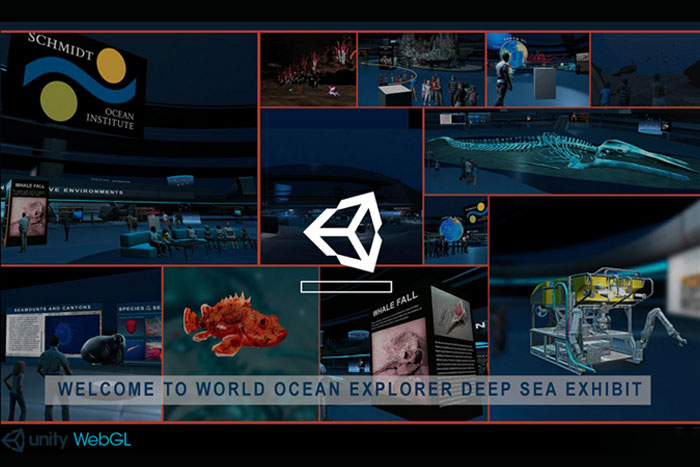 The World Ocean Observatory (W2O) and Schmidt Ocean Institute (SOI) collaborated to launch a first-of-its-kind virtual aquarium exhibit, utilizing astonishing video of newly discovered deep-sea ocean species and environments collected during expeditions aboard research vessel Falkor with the underwater robot, (ROV) SuBastian. The World Ocean Explorer DEEP SEA Exhibit is an online interactive platform highlighting the biological and geological finds of the cruises by Schmidt Ocean Institute. The online exhibit encourages users to learn about and interact with deep-sea organisms not otherwise available in a traditional aquarium setting.
Copyright 2022 World Ocean Observatory
World Ocean Explorer® All Rights Reserved
System Requirements
Minimum system requirements:
- Chrome or Firefox browser for best optimization
- Robust Internet connection
- Some government-managed computer systems do not support WebGL
- Allow pop-up for Explorer to load
Game features
Single-player
Free-play mode or guided tour
Languages: English
Game Details
Genre: Education | Ocean | Science | Exploration
Works on: Chrome and Firefox web browser
Release date: March 29, 2022
Chief Developer: Bjorn Grigholm, PhD, Visual Solutions
Links
- Feedback (2 question survey, less than 1 minute)
- Copyright
Credits
Model artists:
- Annabel Slater, Scientart.com
- Dan Novy, Massachusetts Institute of Technology
- Bjorn Grigholm, PhD, Visual Solutions Lab
Images
Unless otherwise stated, Schmidt Ocean Institute owns the intellectual property rights to text, photos, images, logo, videos, links and other content included in the DEEP SEA exhibit. See Terms of Service to learn more.
Free Assets
Special thanks to the creators for their generosity: CG Trader, Turbo Squid
Whale Skeleton
Globe art: NASA's Earth Observatory, Visible Earth
Deep Sea Hydrothermal Vents
@jorisputteneers