---
Fresh water is the one commodity that each of us needs in an equal amount daily to survive. Most of the world's water is salt -- only 3% is fresh, and two-thirds of that is frozen in the polar caps. The entire world population, then, relies on this finite 1% that is circulated between air and sea through "the hydrological cycle." As we continue to waste, pollute, and exhaust our fresh water, we will come to rely more on the ocean's capacity to distribute and supply water by desalinization and other purification technologies.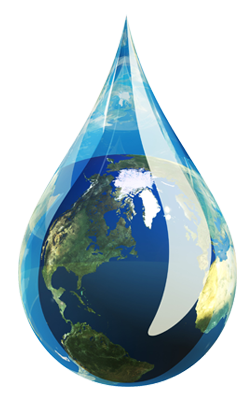 Present Situation

The Water Conflict Chronology


Solutions

Key Resources

Water ReUse:
A global connections map to learn about places around the world that are using recycled water for drinking.
WORLD OCEAN RADIO on WATER:

Watermark, Part V
Watermark, Part IV
Watermark, Part III
Watermark, Part II
Watermark, Part I
Virtual Water
Planning with Water, Part VI
Planning with Water, Part V
Planning with Water, Part IV
Planning with Water, Part III
Planning with Water, Part II
Planning with Water, Part I
War and Water
Water Conciousness in a Global Crisis
Global Water Contract, Part II
Global Water Contract, Part I

DISTANCE LEARNING RESOURCES
To support all educators and parents teaching from home in the weeks ahead, the World Ocean Observatory is pulling together a compendium of home-study tools and resources for teaching and learning about the ocean. These resources can be used by parents, schools, educators and others to address the educational gaps being created by local and national 'shelter in place' initiatives to help flatten the curve on the Covid-19 outbreak. This list of resources is a work in progress: please reach out if you have other key elements that we should be sharing with our global community.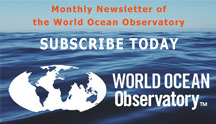 WORLD OCEAN EXPLORER 2020
With a game capable of reaching a global audience, WORLD OCEAN EXPLORER can expand interest in ocean issues and habitats, and excite students about the infinite possibilities associated with ocean exploration. LEARN MORE.