In last week's edition of World Ocean Radio we urged listeners to measure their water footprint using the WaterFootprint.org water calculator. In this week's episode we continue to discuss the work of the Water Footprint Network, this time by breaking down a case study which examines the true environmental impact and water consumption of manufacturing, following three Volkswagen models along their production cycle in order to glean a regionalized water inventory.
About World Ocean Radio:
Peter Neill, Director of the World Ocean Observatory and host of World Ocean Radio, provides coverage of a broad spectrum of ocean issues from science and education to advocacy and exemplary projects. World Ocean Radio, a project of the World Ocean Observatory, is a weekly series of five-minute audio essays available for syndicated use at no cost by college and community radio stations worldwide. A selection of episodes is now available in Portuguese, Spanish, French, Swahili, and Mandarin, enabling us to reach 75% of the world's population. For more information, visit WorldOceanObservatory.org/world-ocean-radio-global.
Resources from this Episode:
< Waterfootprint.org | Personal Water Footprint Calculator
< Waterfootpring.org | Assessing Impacts of Water Use Along Product Life Cycles [pdf]

Image: Imported cars awating delivery.
Credit: businessinsider.com/unsold-cars-around-the-world-2009-2
More episodes from the Watermark series:
< Watermark, Pt. 1
< Watermark, Pt. 2
< Watermark, Pt. 3
< Watermark, Pt. 5
AN APP FOR THE OCEAN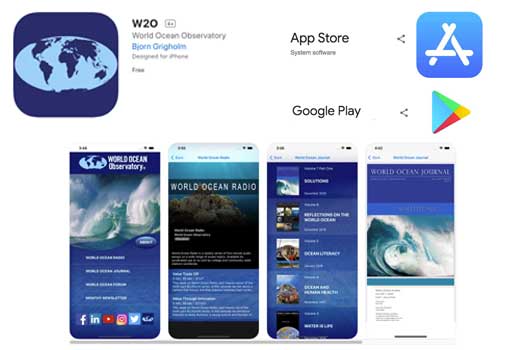 We have a NEW APP to showcase W2O programs and offerings. Download the app for free today on the App Store by searching for "W2O". With the app installed you'll have access to our weekly World Ocean Radio broadcasts, each issue of the World Ocean Journal, updates to the World Ocean Forum blog, access to these monthly newsletters, and more—all in one easy-to-use app! We hope you'll download today, RATE AND REVIEW on the App Store, and let us know how it works!
OUTLAW OCEAN MUSIC PROJECT:
A CROSSOVER BETWEEN MUSIC & JOURNALISM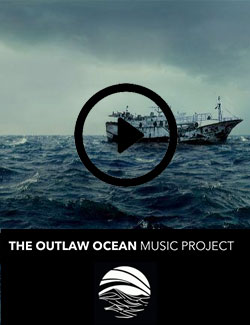 All music in this project is based on THE OUTLAW OCEAN, a New York Times best-selling book by Ian Urbina that chronicles lawlessness at sea around the world. The reporting touches on a diversity of abuses ranging from illegal and overfishing, arms trafficking at sea, human slavery, gun-running, intentional dumping, murder of stowaways, thievery of ships, and other topics. The music is an act of solidarity across geography and language, and an attempt at storytelling from written word to music. It is a captivating collection of inspired songs. Take your pick: listen to ambient tracks, classical, electronic or hiphop.