Weather and Climate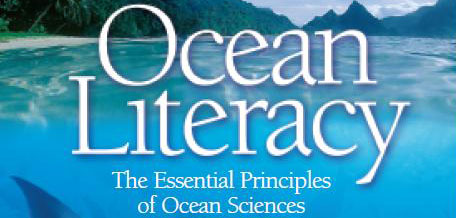 Principle #3:
The Ocean is a Major Influence on Weather and Climate
A. The interaction of oceanic and atmospheric processes controls weather and climate by dominating the Earth's energy, water, and carbon systems.
B. The ocean moderates global weather and climate by absorbing most of the solar radiation reaching Earth. Heat exchange between the ocean and atmosphere drives the water cycle and oceanic and atmospheric circulation.
C. Heat exchange between the ocean and atmosphere can result in dramatic global and regional weather phenomena, impacting patterns of rain and drought. Significant examples include the El Niño Southern Oscillation and La
Niña, which cause important changes in global weather patterns because they alter the sea surface temperature patterns in the Pacific.
D. Condensation of water that evaporated from warm seas provides the energy for hurricanes and cyclones. Most rain that falls on land originally evaporated from the tropical ocean.
E. The ocean dominates Earth's carbon cycle. Half of the primary productivity on Earth takes place in the sunlit layers of the ocean. The ocean absorbs roughly half of all carbon dioxide and methane that are added to the atmosphere.
F. The ocean has had, and will continue to have, a significant influence on climate change by absorbing, storing, and moving heat, carbon, and water. Changes in the ocean's circulation have produced large, abrupt changes in climate during the last 50,000 years.
G. Changes in the ocean-atmosphere system can result in changes to the climate that in turn, cause further changes to the ocean and atmosphere. These interactions have dramatic physical, chemical, biological, economic and social consequences.

DISTANCE LEARNING RESOURCES
To support all educators and parents teaching from home in the weeks ahead, the World Ocean Observatory is pulling together a compendium of home-study tools and resources for teaching and learning about the ocean. These resources can be used by parents, schools, educators and others to address the educational gaps being created by local and national 'shelter in place' initiatives to help flatten the curve on the Covid-19 outbreak. This list of resources is a work in progress: please reach out if you have other key elements that we should be sharing with our global community.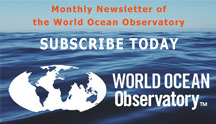 WORLD OCEAN EXPLORER 2020
With a game capable of reaching a global audience, WORLD OCEAN EXPLORER can expand interest in ocean issues and habitats, and excite students about the infinite possibilities associated with ocean exploration. LEARN MORE.