Planning with Water, Part 6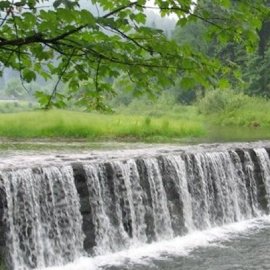 In the sixth and final installment of the "Planning with Water" series, host Peter Neill follows up on last week's episode in which he described the collapse of the water system in São Paulo, Brazil, a city long thought to have an inexhaustible water supply. In this episode he offers a positive example of a city in Moravia in the Czech Republic that is planning for a water system crisis before it's too late. The "Planning with Water" series looks toward building a new value premise and societal change around water as the most valuable commodity on earth, essential to our future survival.
About World Ocean Radio:
Peter Neill, Director of the World Ocean Observatory and host of World Ocean Radio, provides coverage of a broad spectrum of ocean issues from science and education to advocacy and exemplary projects. World Ocean Radio, a project of the World Ocean Observatory, is a weekly series of five-minute audio essays available for syndicated use at no cost by college and community radio stations worldwide. A selection of episodes is now available in Portuguese, Spanish, French, and Swahili. In 2015 we will add Mandarin to our roster of global languages, enabling us to reach 75% of the world's population. For more information, visit WorldOceanObservatory.org/world-ocean-radio-global.
Resources from this episode:
< The Danish Hydraulic Institute
< Water Management Plan of the city of Olomouc, Moravia | DHI Case Study
< Sao Paolo, Brazil: 2015 Water Crisis
< Mega Cities in Water Crisis
"Planning with Water" Series
< Part I
< Part II
< Part III
< Part IV
< Part V
AN APP FOR THE OCEAN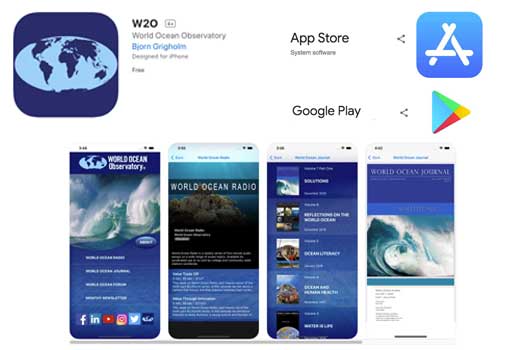 We have a NEW APP to showcase W2O programs and offerings. Download the app for free today on the App Store by searching for "W2O". With the app installed you'll have access to our weekly World Ocean Radio broadcasts, each issue of the World Ocean Journal, updates to the World Ocean Forum blog, access to these monthly newsletters, and more—all in one easy-to-use app! We hope you'll download today, RATE AND REVIEW on the App Store, and let us know how it works!
OUTLAW OCEAN MUSIC PROJECT:
A CROSSOVER BETWEEN MUSIC & JOURNALISM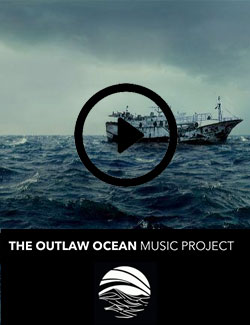 All music in this project is based on THE OUTLAW OCEAN, a New York Times best-selling book by Ian Urbina that chronicles lawlessness at sea around the world. The reporting touches on a diversity of abuses ranging from illegal and overfishing, arms trafficking at sea, human slavery, gun-running, intentional dumping, murder of stowaways, thievery of ships, and other topics. The music is an act of solidarity across geography and language, and an attempt at storytelling from written word to music. It is a captivating collection of inspired songs. Take your pick: listen to ambient tracks, classical, electronic or hiphop.