Climate Insurance in a Changing World
Submitted by admin on Wed, 03/15/2017 - 13:02

Bangladesh tops the Global Climate Risk Index. A study conducted by the water resources ministry forecasts a considerable portion of today's Bangladesh will be inundated. Credit: Mohammad Rakibul Hasan/Marine Photobank.
How might we protect against the far-reaching impacts of extreme weather, changing temperatures, sea level rise, and other phenomena that affect everyone, even when no single cause can be identified?
Insurance is an element prevalent in every aspect of our lives — a massive global industry that exists to protect us against risk, accident, personal circumstance — against almost every manifestation of human endeavor where there is an opportunity to use an insurance scheme to protect us financially against loss.
In some cases, such as car ownership or business liability, insurance is required by law. There is fire insurance, property and theft insurance, unemployment insurance, mortgage insurance, bankruptcy insurance, crop insurance, flood insurance, marine insurance, and many more such specific coverage types that are financed by premiums paid by individuals and corporations into a collective pool from which claims, as they arise, can be paid. In the meantime, the insurance companies use the aggregated monies for investments, marketing, and dividends to their shareholders. It is a lucrative business, and is often re-insured — that is, company claims covered by yet another company that protects for another premium, against corporate loss.
As we consider the threats we face in our changing world, insurance might be a hopeful tool or discipline to protect and compensate for events not heretofore covered but potentially devastating to us all — the impact of which extends beyond that of specific events and massive financial and social disruption.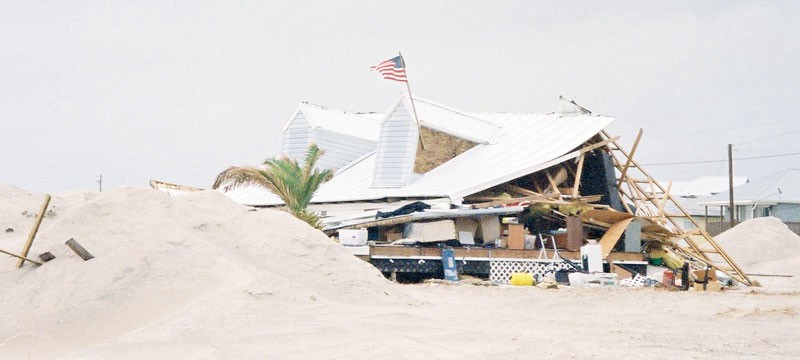 Dauphin Island, Alabama. Credit: David Helvarg, Blue Frontier Campaign/Marine Photobank
The effects of climate change are being felt everywhere on earth, and nowhere more destructively than in the most vulnerable communities where development and poverty are at the highest. So what about climate insurance? How might we protect against the far-reaching impacts of extreme weather, changing temperatures, sea level rise, and other phenomena that affect everyone even when no single cause can be identified, no accountability possible? If these are defined as acts of God then insurance does not apply. But if these are defined as the result of collective actions, by many entities in many places, how is it possible to insure against the predictable economic consequence and critical social detriment?
The Munich Climate Insurance Initiative (MCII) is a response to the growing realization that insurance-related solutions can play a role in adaptation to climate change, as advocated in the UN Framework Convention and the Kyoto Protocol. The initiative provides a forum for insurance-related expertise on climate change impacts. The Initiative also brings together insurers, experts on climate change and adaptation, NGOs and researchers intent on finding effective and fair solutions to the risks posed by climate change, as well as sustainable approaches that create incentive structures for risk and poverty reduction. The Munich Initiative is hosted by the United Nations University Institute for Environment and Human Security and issued its first report in October 2016.
As with all insurance policies, the language is complicated, but the report is based on seven principles that represent a clear bias toward the needs of the poor and a real intent to address comprehensive need-based solutions, reliable coverage, affordability, accessibility and participation through practical programs and associations, transparency and accountability, sustainability over the longer term, and enabling the environment through capacity, literacy, regulation, partnerships, and technology.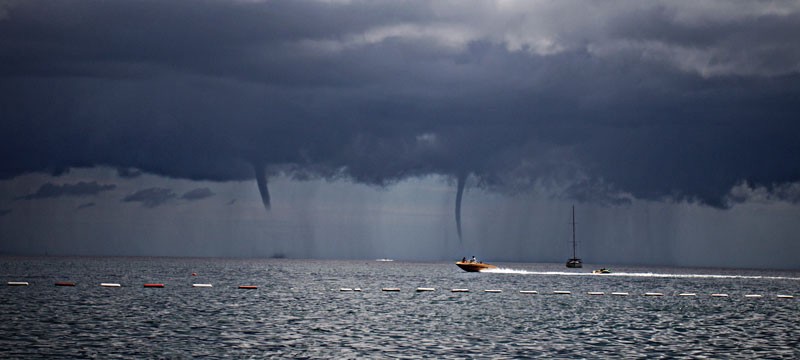 Unsplash, Tulen Travel, Budva Municipality, Montenegro
The possible role of insurance represents a positive and optimistic step forward through the adaptation of a conventional tool for risk management to serve those most vulnerable. It is an alternative to the sequential, one-time disaster financing we have seen in the aftermath of tsunami or typhoon or other sudden and new examples of climate-related destructive events. Will insurance find a new and useful form and application? Will it be financed adequately and responsibly to provide the amounts and continuity of funds surely to be required? Will it be supported by other government programs or private financing schemes that will address the roots causes of poverty in the context of rapidly changing environmental circumstance? Will it lead us to adapt and mitigate climate change otherwise by new values, systems, and behaviors? These are big questions; how do insure they are answered?
- - -