The Intergovernmental Oceanographic Commission of UNESCO (which stands for the United Nations Educational, Scientific and Cultural Organization) provides the member states of the United Nations with an essential mechanism for global cooperation in the study of the ocean. The IOC assists governments to address their individual and collective ocean and coastal problems through the sharing of knowledge, information and technology and through the coordination of national programs.
The IOC of UNESCO was founded in 1960 on basis of the recognition that "the oceans, covering some seventy percent of the earth's surface, exert a profound influence on mankind and even on all forms of life on Earth... In order to properly interpret the full value of the oceans to mankind, they must be studied from many points of view. While pioneering research and new ideas usually come from individuals and small groups, many aspects of oceanic investigations present far too formidable a task to be undertaken by any one nation or even a few nations."
The IOC site is intended to serve policy makers and government agencies, however it nonetheless contains comprehensive information concerning international cooperation, global monitoring systems and studies, ocean research organizations and professional careers, and educational services. The site has also served as a focus for information and action regarding international response to the tsunami event in the Indian Ocean.
Ocean Portal is a high-level directory of Ocean Data and Information related web sites. Its objective is to help scientists and other ocean experts in locating such data and information. These links are also invaluable for educators and students alike.
Ocean Portal is a project the IOC's International Oceanographic Data and Information Exchange (IODE).
UN Oceans is an interagency coordination mechanism on ocean and coastal issues within the UN System.
AN APP FOR THE OCEAN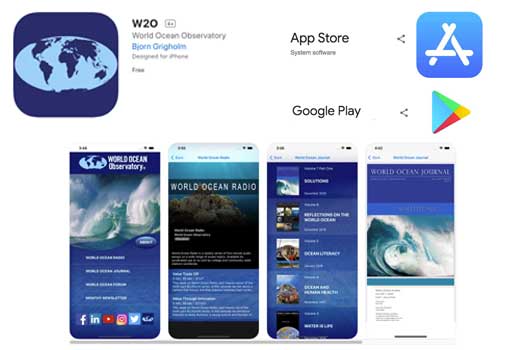 We have a NEW APP to showcase W2O programs and offerings. Download the app for free today on the App Store by searching for "W2O". With the app installed you'll have access to our weekly World Ocean Radio broadcasts, each issue of the World Ocean Journal, updates to the World Ocean Forum blog, access to these monthly newsletters, and more—all in one easy-to-use app! We hope you'll download today, RATE AND REVIEW on the App Store, and let us know how it works!
THE ECONOMIST GROUP'S
WORLD OCEAN SUMMIT ASIA-PACIFIC


Investing in the Blue Economy
December 6-10, 2021
The W2O is pleased to be an Association Partner for the upcoming World Ocean Asia-Pacific. The agenda will provide the platform for nuanced conversation and tailored discussion to catalyze the blue economy in the Asia-Pacific. We will support the December summit throughout this year by sharing event details, research, reports and news as it relates to the World Ocean Summit.

SUPPORT W2O WHEN YOU SHOP ONLINE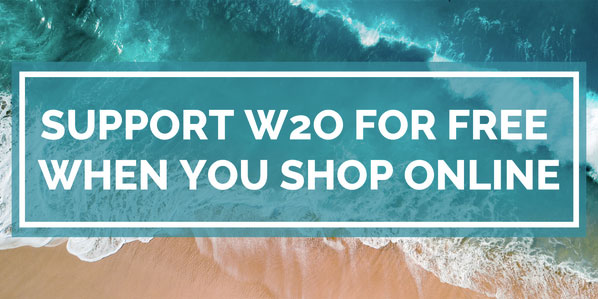 GreenH2O Rewards is a free browser extension that gets 30,000+ stores to contribute part of your purchase price to water-related charities. When you join through our referral link, you'll automatically be supporting W2O, at no extra cost, when you shop online. GreenH2O Rewards extension will also save you money by automatically applying the best discount code for you when you're checking out. What could be better than saving money and helping save the ocean?
* GreenH2O Rewards will never collect your personal information nor sell your data.
OUTLAW OCEAN MUSIC PROJECT:
WHERE MUSIC MEETS JOURNALISM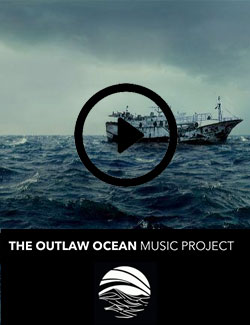 All music in this project is based on THE OUTLAW OCEAN, a New York Times best-selling book by Ian Urbina that chronicles lawlessness at sea around the world. The reporting touches on a diversity of abuses ranging from illegal and overfishing, arms trafficking at sea, human slavery, gun-running, intentional dumping, murder of stowaways, thievery of ships, and other topics. The music is an act of solidarity across geography and language, and an attempt at storytelling from written word to music. It is a captivating collection of inspired songs. Take your pick: listen to ambient tracks, classical, electronic or hiphop.