Live Web Events
Extreme Ice Survey
---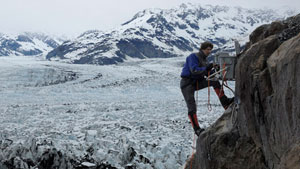 Profiles of ocean projects and exemplary individuals streamed to your organization from around the world as a public program or educational event.
For the Ocean=Climate module, W2O investigates Polar Melt research through live interaction with scientists in the field.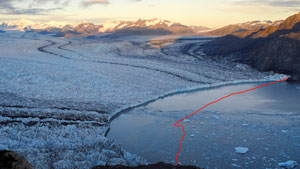 EXTREME ICE SURVEY is a live web event originating from the Columbia Glacier of Alaska where we will meet the team of renowned photographer James Baalog at work maintaining one of 15 sites documenting the rapid changes now occurring on the earth's glacial ice. Worldwide, the Extreme Ice Survey has installed 27 time-lapse cameras in the most wide-ranging glacier study ever conducted using ground-based, real-time photography. This visual feast brings the impact of climate change right into the web link-up of your facility, projected in your mini-theater on the scheduled day and time.