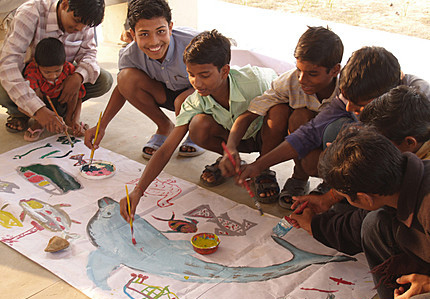 Our Ocean space is a web-based network for exchange of projects, art, audio-visual presentations, and other imaginative formats, created and up-loaded by young Citizens of the Ocean to share with their counterparts worldwide. The intent is for teachers and students to up-load and share their ocean-related projects with other classrooms, linking together young people through their understanding and interpretation of ocean systems.
To facilitate the technology, we are inviting presentations to be submitted in PowerPoint format. Each project will be reviewed by the W2O Editor for appropriate content. Our intent is to share presentations for educational purposes only, but we must require teachers to address copyright clearance for submitted materials, to include photographs, music, and other literary and graphic materials.
We hope you will participate and engage in this global educational exchange and that connections between teachers and classrooms will emerge. The World Ocean Observatory is predicated on the assumption that "the sea connects all things," and we offer this service as a manifestation of a growing, international exchange of ocean information and educational service.
AN APP FOR THE OCEAN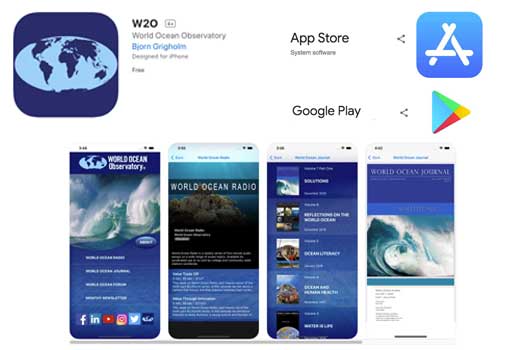 We have a NEW APP to showcase W2O programs and offerings. Download the app for free today on the App Store by searching for "W2O". With the app installed you'll have access to our weekly World Ocean Radio broadcasts, each issue of the World Ocean Journal, updates to the World Ocean Forum blog, access to these monthly newsletters, and more—all in one easy-to-use app! We hope you'll download today, RATE AND REVIEW on the App Store, and let us know how it works!
OUTLAW OCEAN MUSIC PROJECT:
A CROSSOVER BETWEEN MUSIC & JOURNALISM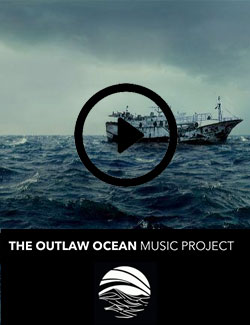 All music in this project is based on THE OUTLAW OCEAN, a New York Times best-selling book by Ian Urbina that chronicles lawlessness at sea around the world. The reporting touches on a diversity of abuses ranging from illegal and overfishing, arms trafficking at sea, human slavery, gun-running, intentional dumping, murder of stowaways, thievery of ships, and other topics. The music is an act of solidarity across geography and language, and an attempt at storytelling from written word to music. It is a captivating collection of inspired songs. Take your pick: listen to ambient tracks, classical, electronic or hiphop.