How Seawater Can Power the World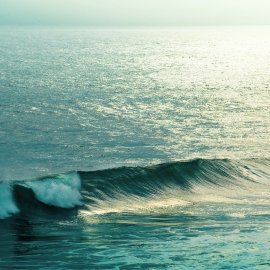 Once commercialized, nuclear fusion has the potential to transform the world's energy supply. In this episode of World Ocean Radio, host Peter Neill talks of the challenges (scientific, budgetary, engineering) of making this abundant, safe, and clean energy source a reality that could shape our future.
___________________________________________________________________
Peter Neill, Director of the W2O and host of World Ocean Radio, provides coverage of a broad spectrum of ocean issues from science and education to advocacy and exemplary projects. World Ocean Radio, a project of the World Ocean Observatory, is a weekly series of five-minute audio essays available for syndicated use at no cost by community radio stations worldwide.