OTEC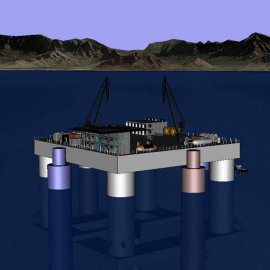 World Ocean Radio follows the progress of all the major developing ocean-related alternative energy technologies including wind, wave, tidal, and solar. One of our favorites has been OTEC--ocean thermal energy conversion. In this episode, host Peter Neill will describe its approaches and multiple applications and, in this time of peak oil, will discuss the development and future of this fascinating alternative energy.
______________________________________________________________________
Peter Neill, Director of the W2O and host of World Ocean Radio, provides coverage of a broad spectrum of ocean issues from science and education to advocacy and exemplary projects. World Ocean Radio, a project of the World Ocean Observatory, is a weekly series of five-minute audio essays available for syndicated use at no cost by community radio stations worldwide.