The Challenge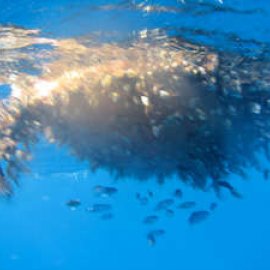 As we enter into the new year, our thoughts turn to the strengths and weaknesses of the existing proposals and plans for future actions on behalf of the ocean. WOR host Peter Neill has endeavored to re-articulate his observations into a presentation on the status of the world ocean: how we should understand it, what new tools we must use to respond to its changing conditions, and what new strategies and actions must be applied to progress successfully away from the status quo toward a new ocean ethic. In this episode of World Ocean Radio, Peter offers a less conventional perspective on the challenges facing the ocean today, and offers ways in which our attitudes and behaviors may change based on a series of fundamental realizations outlined herein.
______________________________________________________________________
Peter Neill, Director of the W2O and host of World Ocean Radio, provides coverage of a broad spectrum of ocean issues from science and education to advocacy and exemplary projects. World Ocean Radio, a project of the World Ocean Observatory, is a weekly series of five-minute audio essays available for syndicated use at no cost by community radio stations worldwide.
Image: Courtesy of the 5 Gyres Project