A Hidden Cost of Oil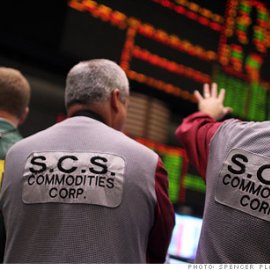 Today we are concerned with the rising cost of gasoline at the pump while we struggle with the implications of our demand, argue for or against more drilling, and despair over clean-up costs and restoration in fragile marine environments. Hidden in this situation is a cost beyond our control: the effect of speculators who inflate the cost of oil as they bid up the price in pursuit of financial gain. In this episode of World Ocean Radio, host Peter Neill will share a recent article written by Joseph P. Kennedy II regarding this phenomenon of oil futures and will argue that by continuing to underwrite this process we allow profits to be distributed to the benefit of the few while damaging the financial and social fabric of the many.
______________________________________________________________________
Peter Neill, Director of the W2O and host of World Ocean Radio, provides coverage of a broad spectrum of ocean issues from science and education to advocacy and exemplary projects. World Ocean Radio, a project of the World Ocean Observatory, is a weekly series of five-minute audio essays available for syndicated use at no cost by community radio stations worldwide.
Image:
Courtesy CNN Money
Reference from this episode:
The High Cost of Gambling on Oil by Joseph P. Kennedy II (NYTimes.com)