Security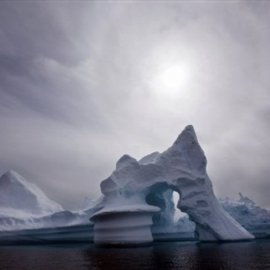 The ocean is an inclusive and essential system that combines and connects us all. It serves the world to such an important degree that it cuts across and includes all securities and represents a value not to be squandered or lost. In this episode of World Ocean Radio, Peter Neill will assert that our security is synergistically linked to natural security and that the ocean will provide us with true security when we invariably turn to it in order to solve our problems for required fresh water, energy and protein.
______________________________________________________________________
Peter Neill, Director of the W2O and host of World Ocean Radio, provides coverage of a broad spectrum of ocean issues from science and education to advocacy and exemplary projects. World Ocean Radio, a project of the World Ocean Observatory, is a weekly series of five-minute audio essays available for syndicated use at no cost by community radio stations worldwide.
Image Credit: International Institute for Strategic Studies